For all of their complaints about it, Americans care about public transit. Surveys show that large majorities support public transit initiatives. Nearly three-quarters of Americans approve of using tax dollars to fund transit initiatives. Every year new transit-focused ballot measures pass across the country.
But public transit ridership is falling, and the number of drivers is rising. U.S. drivers hit a record in 2016, traveling over 3.2 trillion miles in one year.
Unsurprisingly, with all of those cars on the road, traffic congestion is getting worse. According to the Federal Highway Administration, average daily congestion in Washington, D.C. increased by 15 minutes from 2015 to 2016. In Dallas-Fort Worth it rose by 23 minutes. In Portland, Oregon – a city known for its strong focus on transit issues – commuters face a whopping 41 additional minutes of average daily congestion.
Suburban residents may complain about traffic, but they also have strong attachments to their low-density neighborhoods.
New technologies and business models can inspire us to reconsider how we move through society. "Sharing economy" companies use digital technologies to connect customers who want something with people offering it directly – in the case of Uber and Lyft, transportation services. Applying this approach to public transit offers new solutions to mobility problems. "Uberizing" public transit services – bringing them to customers on demand – can transform our approach to transportation issues.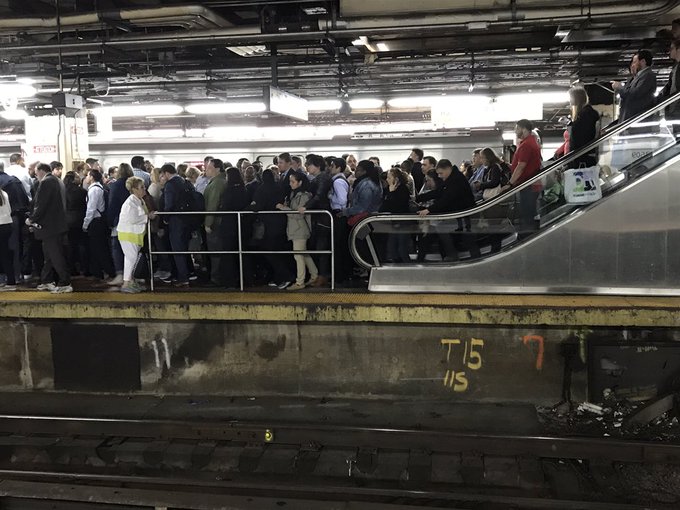 The density factor
Most U.S. cities are "landscape cities": open and low-density, with lots of single-family homes. In contrast, many European cities are "compact cities" that encourage high-density and multi-family housing. The lack of density in U.S. cities makes it very inefficient to run fixed-route transit systems that cover an entire town or city. As a result, almost all U.S. cities have transit deserts, areas without enough transit supply to meet demand.
Many transit advocates and urbanists are pushing for policies that will encourage greater density in U.S. cities, following the compact city model. However, European cities and American cities have markedly different historical, geographic and cultural influences. Simply pushing for policies that focus on land use and density changes may not be enough to make U.S. cities more transit-friendly.
We must also acknowledge that for many Americans, lack of density makes certain areas attractive places to live. Suburban residents may complain about traffic, but they also have strong attachments to their low-density neighborhoods. Moreover, traditional federal and state transportation funding systems – notably, relying on gasoline taxes to pay for highway construction – simply are no longer sustainable for maintenance and new construction. With limited transportation funding and low-density development, cities have to get creative.
Public transit on demand
In fact, public transit "Uberization" has already begun. Many U.S. cities are teaming up with ride-hailing companies to provide on-demand public transit, as well as so-called first- and last-mile connections to transit services. These offerings appeal to riders' desire for individual flexibility. By connecting ride-hailing apps with public buses and rail, cities can help residents seamlessly move from one form of transportation to another.
Among many examples, in mid-2017 Capital Metro, the regional public transit agency for Austin, Texas, piloted the Pickup app, which allows customers to request rides to anywhere within its service zone in a section of northeast Austin from their phones. In Central Florida, five cities have launched a unique pilot program that offers discounted intercity Uber trips. And the city of Centennial, Colorado recently partnered with Lyft to provide transit users free trips to and from their Dry Creek light rail station.
Another option is offering fixed-route, on-demand bus service, like Ford's Chariot, which is currently available in New York City, Austin, Seattle and San Francisco. This approach, which is a cross between a ride-hailing app and a bus route, provides more flexibility than traditional public transit while keeping costs low. Chariot operates during commuter hours, guarantees riders a seat once they reserve a ride online, and accepts employer-paid commuter benefits. Not to be left behind, Lyft and Uber are also trying to fill this hybrid bus/on-demand type service with Lyft Shuttle and UberPool.
…transit agencies and private enterprises should consider partnering with school systems to turn school buses into on-demand transit services during idle hours.
This idea is not as new as it may seem. For years Americans have relied on a dependable on-demand, door-to-door public transportation system: The yellow school bus. According to the American School Bus Council, every school day in 2015 nearly 484,000 school buses transported 27 million children to and from school and school-related activities.
However, most school buses are used only twice a day, in the early morning and again in the afternoon. Local governments, transit agencies and private enterprises should consider partnering with school systems to turn school buses into on-demand transit services during idle hours.
We can also look to other countries for innovative ideas, such as colectivos – buses in South America that operate as shared taxis running on fixed routes. Via, a new ride-hailing vanpool service operating in New York City, Chicago and Washington, D.C., was inspired by "sherut" shared taxis in Israel. Other forms of informal transit, such as Thailand's tuk-tuks or jeepneys in the Philippines, may also inspire ways of filling transit gaps here in the United States. The beauty of Uberizing transportation services is that it can take many different forms.
Importantly, Uberization is not a replacement for traditional public transit. While there is some indication that ride-hailing apps reduce transit ridership, shared mobility services actually complement public transit.
Ride-hailing apps are usually used for social trips, and are most popular late at night, when traditional public transit is less frequent. Also, ride-sharing services reduce car ownership and decrease traffic congestion. And research shows that people who use ride-sharing services tend to use public transit more often.
As U.S. cities continue to grow, their leaders will need to think creatively to reduce traffic congestion and ensure that all residents' mobility needs are met. They can learn from Uber and Lyft about providing more flexible and responsive public transit services.
This article first appeared on The Conversation