They are entrepreneurs and activists; business professionals and students. Meet the Canadian Top 30 Under 30.
Today's teenagers and young adults, a demographic cohort referred to as the Millennial Generation, make up roughly 25 per cent of the North American population and an estimated 2.5 billion global citizens. Arguably the largest living generation since the Baby Boomers, the economic and political influence of Millennials is growing as they enter or move through the workforce toward their peak spending years. Right behind them is Generation Z, the impact of which we're just beginning to see.
For both, the Internet is an appendage, climate change is a nagging reality, mobility is just the way things are, and the weight of the future is on their shoulders. It's for this reason the United Nations says youth from around the world must be an active part of all levels of decision-making related to sustainable development. "It affects their lives today and has implications for their futures," the global agency says.
The Toronto Sustainability Speaker Series (TSSS) and Corporate Knights, with sponsorship support from paper-products manufacturer Kruger Products, decided it was time to shine a light on Canadian youth who have demonstrated themselves as leaders of sustainable development; an impressive collection of young entrepreneurs, activists, corporate professionals and students eager to make our world a better place. We opened nominations in February and received more than 90 candidates, which was whittled down to a list of 50. From this, a panel of five judges each submitted their Top 15 picks, which when combined shortened the list to 30.
The judges were:
• Brad Zarnett, Founder and Director at Toronto Sustainability Speaker Series (TSSS)
• Tyler Hamilton, Editor-in-Chief of Corporate Knights Magazine
• Steven Sage, Vice-President of Sustainability and Innovation at Kruger Products
• Vicky Sharpe, former CEO of Sustainable Development Technology Canada
• Scott Vaughn, President and CEO of the International Institute for Sustainable Development
An Abacus Data report on Millennials released in 2010 called this all-digital demographic a "largely untapped political force" in Canada. "Strengthened by social networking tools and an almost immediate access to information, if and when Canadian Millennials are ignited to act the impact will be huge."
Can you hear the boom?
---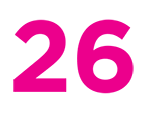 Pamela studied anatomy and cell biology at Montreal's McGill University, but her love of science is matched by her belief that diversity in the business world is the path to creating a more sustainable global community. An immigrant from Uganda, her passion is to highlight the accomplishments of visible-minority women and the potential they hold to transform the way business is conducted. She began to realize this vision in December, creating a team of like-minded individuals and charting a sustainable business model that she incorporated in January. Minority Women in Business, or MWB Inc., held its first meeting in February. As founder and CEO, Pamela hosts gatherings of professional and entrepreneurial minority women to discuss their aspirations and opportunities for collaboration. In essence, through this for-profit social venture Pamela is building a professional community designed to care for and support the growth of its members.
In her words: "My purpose is to empower minority and immigrant women who traditionally do not hold power. We need more examples of how businesses can be profitable and still have integrity. Minority Women in Business Inc. is the embodiment of a for-profit that impacts society by helping women find their full potential in business."
---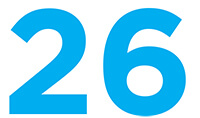 Jillian began her career working at Ashoka Canada and later at FlipGive, Canada's first certified B Corp, where she helped top brands use technology to improve their corporate social responsibility programs. After an internship for a social enterprise accelerator in Argentina, she enrolled in a graduate program at the University of Waterloo to focus on environment and business. While studying, Jillian is working as a program officer at the J.W. McConnell Family Foundation, a philanthropic organization dedicated to improving the quality of life of Canadians and creating a more sustainable and inclusive society. She also led and grew GreenJuice, an initiative for the Jewish community that showcases and promotes innovation around sustainable business and eco-conscious lifestyles.
In her words: "I see the risks ahead very clearly, and feel that it's my responsibility and purpose to help lead Canada and the world through what will be a challenging yet unavoidable shift toward sustainable development."
---

Convincing executives to change their minds about sustainability is one of Jamieson Saab's proudest accomplishments. Saab is now the manager of environmental programs at Home Depot Canada. Before that, he helped Canadian Tire develop its first carbon disclosure report and was instrumental in the company's vehicle-oil recycling program. While at OfficeMax (Grand & Toy) in 2011, he helped develop the company's Boomerang Box program. It aimed to reduce box consumption by 80 per cent through the use of reusable, environmentally friendly shipping options. In its first year, 45,000 boxes were eliminated from OfficeMax's supply chain. Jamieson has a certificate in "responsible leadership" from Queen's University and an environmental studies degree in sustainable supply chain management from York University. He's fluent in four languages and hopes one day to work for the United Nations.
In his words: "Being a sustainability champion means not standing still as great beauty and life are destroyed.  It means believing in the ability of nature to humanize us."
---
Faizan is distinguished by having the most Top 30 under 30 nominations. Workers within the City of Mississauga, which have benefitted from his passion for sustainability, praised Faizan for his "superb vision" and "sense of responsibility." He developed and implemented a program called Green Leaders, which engaged city employees in green behaviours, and he helped improve the municipality's organics waste management program. He also assisted in developing a cycling ambassador program that gets residents to voluntarily ride Mississauga's trails and report problems back to city staff, and he worked on a grants program aimed at developing community gardens for city residents. To pursue his passions even further, he is enrolled in the inaugural Master of Science in Sustainability Management program at the University of Toronto, where he has been equally praised. "He truly wants everyone to excel in the field of sustainability," says a classmate who nominated him.
---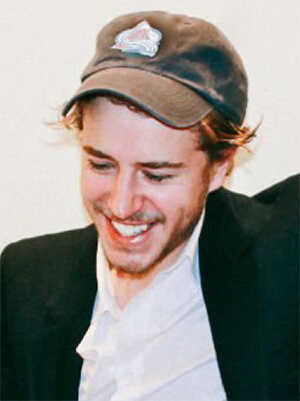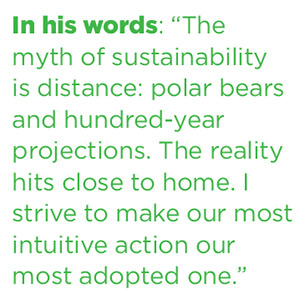 Kevin already has two sustainability start-ups under his belt. The first is Green Start Initiatives, which helps companies reduce their waste by giving employees ways to monitor their personal sustainability levels. Since its launch in 2012, Green Start has diverted over 300,000 pounds of waste from landfills, helped save more than 490,000 kWh of energy and prevented 32,000 kilograms of air pollution. After Davies' dog was poisoned by conventional fertilizer, he launched his second start-up, Hop Compost, to create what he claims is North America's cleanest fertilizer. He turned a warehouse in Calgary's inner city into Canada's first urban composting facility, which now collects over 73,000 kilograms of food scraps each month from Calgary's top 40 restaurants, cafes and grocers. In its first year, the company is on track to diverting two million pounds of waste from local landfills and reducing greenhouse gas emissions by 4,500 tonnes.
---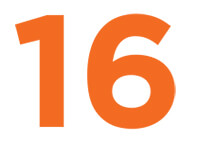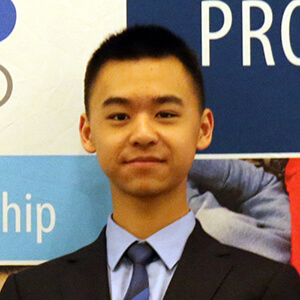 This isn't the first time Raymond Wang has been recognized for his innovative thinking on sustainability issues. Last year, he was named to Plan Canada's Top 20 Under 20 for his Weather Harvester, which converts wind and precipitation into energy. He is also the founder of Sustainable Youth Canada, a nation-wide, non-profit organization that helps young people engage with sustainability issues. He has won multiple gold medals at the Canada Wide Science Fair for his renewable energy and waste management projects and was selected as one of 90 semi-finalists from around the world to participate in the Google Science Fair.

---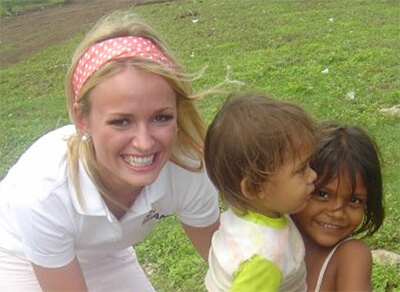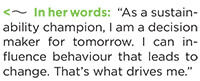 Klaudia Olejnik has already proven herself as a leader in the field as sustainability manager at PricewaterhouseCoopers Canada (PwC). After joining the consultancy in 2013, she completed her MBA at York University's Schulich School of Business with a focus on sustainability. Her blog, thegoodcorp.com, helps consumers make informed decisions and guides businesses as they develop their own corporate social responsibility strategies. Klaudia has become a trusted source of advice for emerging leaders interested in pursuing careers in corporate social responsibility. She speaks frequently at universities about trends in the field and hopes to start a national dialogue around sustainability issues in Canada.
---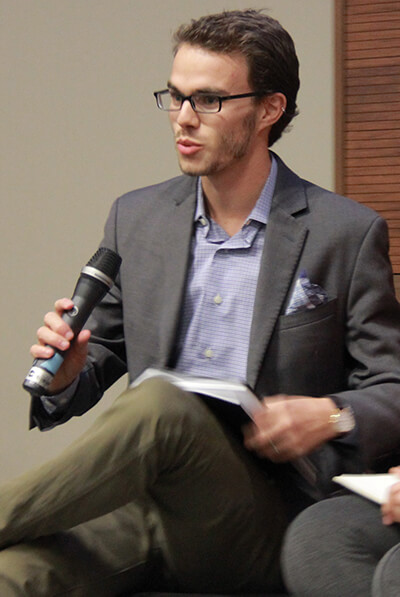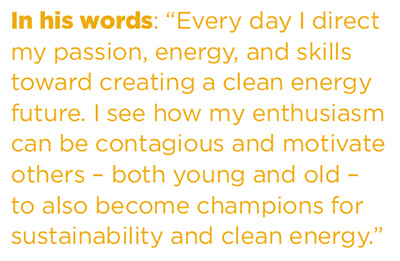 David may be in his 20s, but he is quickly becoming recognized as an expert in the field of clean energy. He has consulted for the New York City Mayor's Office on renewable energy. He was sustainability coordinator at the University of Toronto. He worked at the Carbon Disclosure Project. He was also an associate at Inerjys, a Montreal-based clean energy investment fund. In 2013, the Canadian Solar Industries Association recognized David as an "emerging solar leader" for his work as founding co-chair of its Emerging Leaders for Solar Energy program, which trains students how to run solar energy advocacy campaigns. The same year, he decided to start a business of his own called CoPower, which uses an online technology platform that let's anyone – "people who care about their portfolios, their communities and their environment," according to the company's website – invest in community-scale clean energy projects. So far, this crowdfunding-like platform has helped raise $400,000 in loans for two projects: an energy-efficiency upgrade at Toronto's Harbourfront Centre and a commercial rooftop solar installation in Windsor. David expects to significantly grow the number of projects that CoPower's platform finances in 2015. In the meantime, he continues to work with colleagues in the solar industry on ways to reduce the cost of building solar power projects in Canada.
---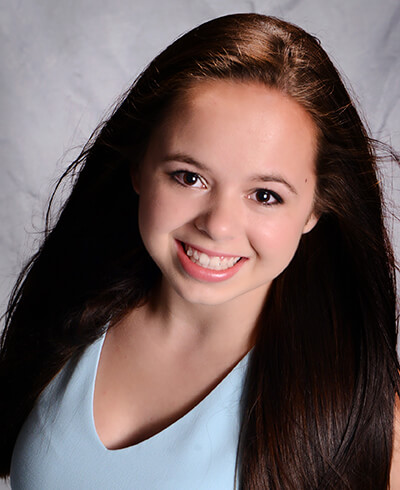 Still a teenager, Mélanie-Rose has given more back to the community than most people do over their entire lives. In 2013 she was selected by the U.S. State Department for its Youth Ambassador program, which exposed her to the themes of civic education, community service, youth leadership development and entrepreneurship. The experience led her to create It's Cool To Be Healthy, a non-profit organization that has educated thousands of students about the benefits of exercise and healthy eating. This past January, she travelled to the Garland Hall Orphanage in Jamaica to deliver school supplies and other donated items, as well as money so the orphanage could purchase a commercial washing machine. An aboriginal Métis and Francophone youth, Mélanie-Rose regularly addresses her peers about the importance of community service, on top of volunteering at the YMCA and aboriginal organizations, such as the Congress of Aboriginal Peoples and the Métis Nation of Ontario. Not surprisingly, she has received a number of awards recognizing her work. Oh, and she's also an honour roll student who is president of her school's student council.
In her words: "Being a sustainability champion is important to me as it will empower other young adults to also become trailblazers. No matter how old you are, you can set new goals and redefine what is known as impossible."
---
An Ontario native, Adam was first exposed to Tanzania on a yearlong stint with Street Kids International, where he learned Swahili and established a strong passion for social enterprise. After graduating from York University's Schulich School of Business, Adam and three classmates began brainstorming ways to help take advantage of Africa's growing economic clout. Leveraging both familial and personal familiarity with Tanzania, Adam and his team focused on the dangerous and unhealthy reliance that local households had on kerosene, which they burned in the evenings as a source of light. The team started work on an alternative: a simple solar lamp. After leaving his high-paying banking job in Toronto, Adam co-founded KARIBU Solar Power and became its executive director. The company sells solar lamps on a rent-to-own basis through small franchise operations spread through the country.
---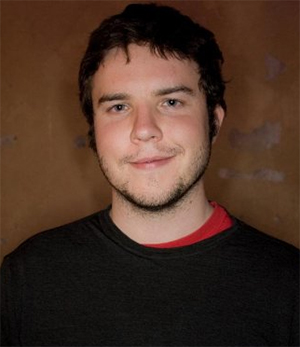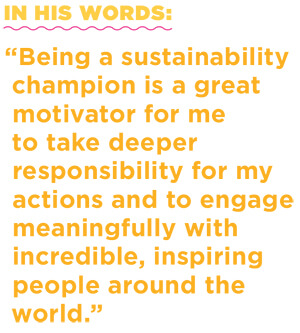 Liam's sustainability-themed accomplishments are too long to list here. A social innovator, entrepreneur and organizer, Liam works as the community partnerships coordinator at TakingITGlobal, where he's part of a team that empowers youth to understand and act on the world's greatest challenges. He co-founded Greenshades, an ecological concert series, and founded Avoid.net, a wiki guide to sustainable consumption. Internationally, Liam represented Canada – and Canadian Youth – through the United Nations Framework Convention on Climate Change by attending three consecutive UN climate summits. A long-time member of the Canadian Youth Climate Coalition, Liam was honoured as an "Agent of Change" in 2011 by the Centre for Social Innovation.
---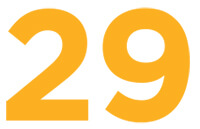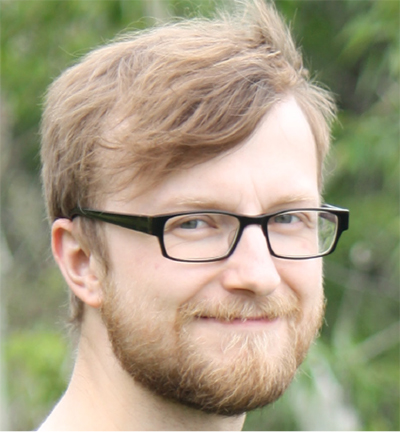 Michael is using his skills as a building designer and mechanical consulting engineer to create a greener and more livable version of Saskatoon. He is currently leading the development of a co-housing project called Radiance Cohousing. The building will be certified as a Passive House, which means it will use the power of the sun and super insulated walls to regulate the temperature while saving massive amounts of energy. Nemeth promotes provincial building energy efficiency standards and is involved in a community wind energy development in Saskatoon. He is also an advocate for active transportation and walkable urban design.
In his words: "A new economy is growing. The job growth and economic stability this offers is very exciting. Plus, it deals with this pesky problem of climate change."
---
Cindy has been working as a consultant with Deloitte's Sustainability and Climate Change practice for nearly four years, contributing to several projects aimed at advancing sustainability performance in both the private and public sectors. She currently serves as chair of EcoSpark, an environmental NGO that helps communities and schools monitor their environment and take action for positive environmental change. At the Ontario Hospital Association, where she previously worked as sustainability coordinator, Cindy worked to "green" Ontario's hospitals.
---
Mark works at the Business Development Bank of Canada (BDC), where he is associate director of its Industrial, Clean and Energy Technology Venture Fund. In this role, he helps guide the bank's investment strategy and works with entrepreneurs to grow BDC-supported ventures. Mark's investment career began in London in listed equities, where he helped build the first sustainability enhanced investment strategy at Inflection Point Capital Management. He also led product and algorithm development at Trucost, the global leader in environmental analysis and data for investors and corporates. On top of this, he launched a pitching competition for cleantech entrepreneurs and has authored several publications on the intersection of investing and sustainability.
---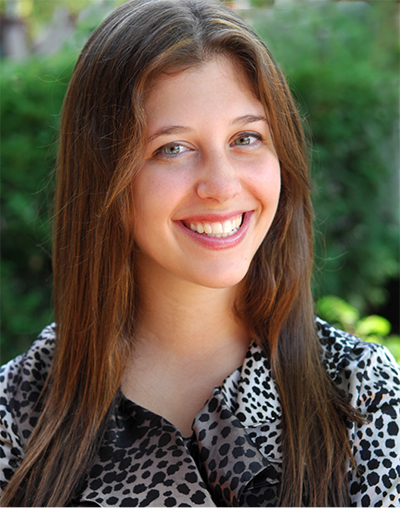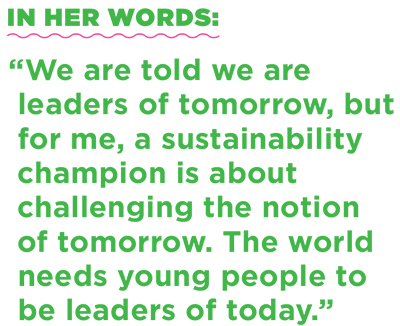 Currently living in Geneva as an environmental management intern at the United Nations Environment Programme, Dominique received the University of Waterloo (UW) Federation of Students Engagement Award in 2014 for her significant involvement in the university's community life. She was also awarded the Co-op Student of the Year Award (2012) for her time working at the Ontario Energy Board. She has represented the voice of Arctic youth at the Arctic Circle Conference in Reykjavik, Iceland, as director of the International Partnerships and Strategy of the Youth Arctic Coalition, and in 2013 attended the United Nations Conference on Climate Change (COP19) in Warsaw, Poland, as a designated youth delegate.
---
Mustafa is the first member of his large Afghan family to ever attend university, and he has made the most of it. Beyond high academic performance, in both undergraduate and graduate studies, Mustafa is, according to one professor, "one of the most collaborative and generous people I have met in my entire career." As a volunteer he has trained hundreds of undergraduate, graduate and high school students on how to develop solar projects using the most innovative solar measurement tools. As a new solar entrepreneur, Mustafa has focused on designing and commercializing an innovative modular solar PV carport for charging electric vehicles. As a student at York University, he helped the university improve the energy efficiency of residences and has calculated the solar generation potential of York's main campus. He's currently a researcher and designer at Kinetic Solar Racking and Mounting in Toronto.
---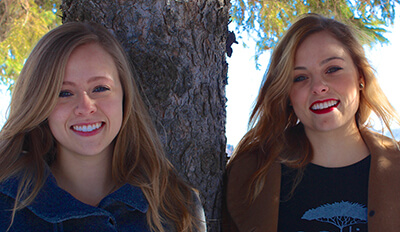 Sisters Bree and Hailey have always had an attachment to nature, having grown up on a farm in Northern Ontario. Avid horse lovers, they are understandably big advocates for animal rights and environmental responsibility more generally. In 2012, they decided to anchor those values behind a new clothing business called Ungalli, named after the tree in the children's book The Name of the Tree. Ungalli Clothing makes shirts, hoodies and hats out of 100 per cent recycled material, such as used plastic water bottles and scrap cotton from factory floors. The clothes are ethically made in North America and carry the Ungalli brand, but can also be "white labeled" so other companies looking to operate more eco-friendly can give their own branded clothing to employees or customers as part of special events. The sisters also donate $1 from the sale of special edition t-shirts toward The Born Free Foundation and The Nature Conservancy of Canada. Their mission is to break the stereotype that sustainable clothing is frumpy and boring. On the contrary, they say, Ungalli clothes are durable, comfortable and stylish even though making them results in less water use, waste production and GHG emissions.
---
As a Thiel Foundation fellow, Eden Full was given $100,000 in 2011 to forego college and work on an innovative project for two years. Since then, she has created a low-cost device that allows solar panels to track the sun as it moves across the sky. Designed for easy installation in developing countries, SunSaluter has grown to become a non-profit organization with manufacturing in Bangalore, India. The device has now been deployed in over 15 countries, impacting more than 8,000 people living in poverty worldwide. Full also serves as director of new technology for EES Ventures, a Houston-based VC firm that provides seed funding for cleantech companies.
---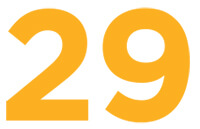 Ryan is a business development specialist at Jinko Solar, a global leader in the solar PV industry. While attending Ryerson University, he founded an award-winning not-for-profit called EnergySavers. In incubation at the Ryerson Centre for Urban Energy, this social venture helps Torontonians cut their energy bills by empowering and educating them on the value of conservation and performing energy-saving home retrofits. Ryan is also the founding director of Bata Energy, a cooperative also known as Muskoka Community Energy. He even finds time to be director of communications for Emerging Leaders for Solar Energy, a program founded by the Canadian Solar Industries Association.
---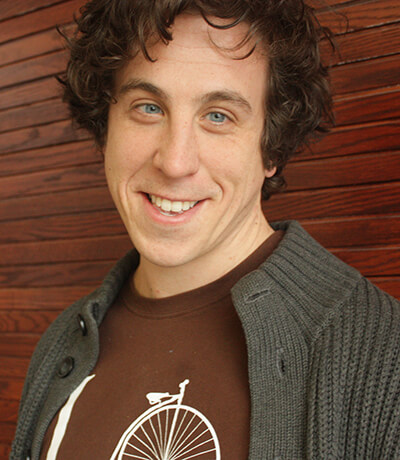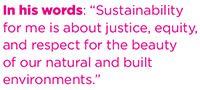 As an educator at the University of Waterloo and an advocate in civil society, Sean has become a champion of sustainability through collective action in the Waterloo Region. In advance of the 2011 Ontario provincial election, he acted as lead author and project manager for "Ontario's Energy Future: A Climate Change Perspective," which was co-published by Sustainable Waterloo Region and the David Suzuki Foundation. Currently, Sean supports undergraduate students along their personal and professional journeys through a social innovation and entrepreneurship program called St. Paul's GreenHouse, where he works as program coordinator. On top of this, he is leading an effort to create the world's first sustainable commercial aircraft in the form of a liquid hydrogen-powered hot air balloon.
---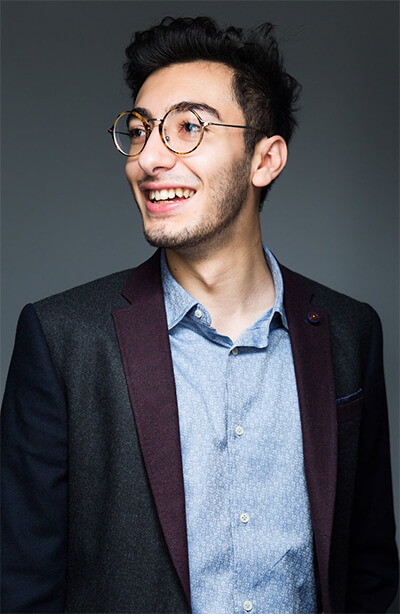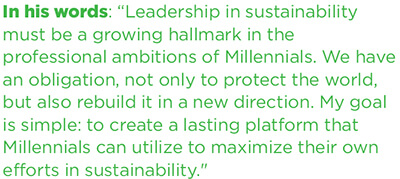 How many 20-year-olds can say they've interviewed Noam Chomsky? It's just one of Kourosh Houshmand's many accomplishments as a social and environmental activist and community volunteer. In 2012, Kourosh inspired over 15,000 students across Canada to participate in Stick It to Fast Food, an organized boycott of fast food in schools. A year later, he founded Solar for Life, an international non-profit social venture that raises money – with the help of more than 200 volunteers from across Canada – to purchase solar lights for communities in Uruguay and South Africa. While in South Africa, he regularly speaks at schools about youth empowerment in sustainability and energy. Closer to home, he has represented more than 2.6 million students as vice-president of Ontario Student Trustees, and is a former student trustee for the Toronto District School Board.
---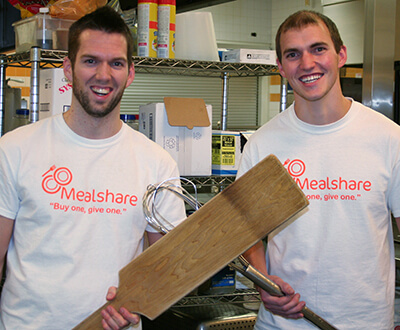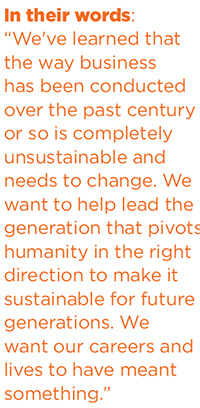 Andrew and Jeremy are cousins who graduated with business degrees but didn't want to end up working for a larger company. They also aspired to create a business that helped people who needed it. This is how Calgary-based social venture Mealshare was born. The idea behind Mealshare is quite simple: The company partners with restaurants that agree to put a Mealshare logo beside certain menu items. When that item is purchased, the restaurant commits to donating a meal locally (Calgary Drop-in and Rehab Centre) or internationally (Children's Hunger Fund). The cousins knew their business was having an impact the day they helped serve 1,000 Mealshare-funded dinners. The program proved popular and continues to grow. Its first restaurant chain partnership was with Original Joe's, which signed up 63 locations. That deal was a "legitimizing massive step," Andrew and Jeremy said. Today, the company employs six people and last year was awarded the Calgary Small Business Award for Community Impact.
---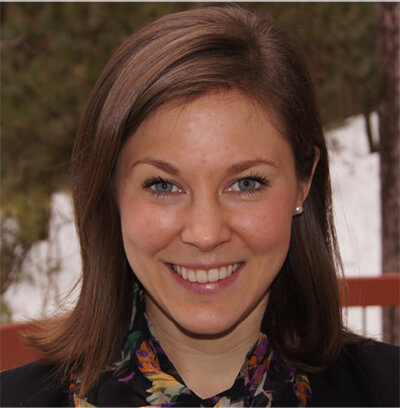 Megan is currently the program manager for Global Compact Network Canada, the local chapter of the largest corporate responsibility network in the world, the UN Global Compact. Since June 2013, she has been instrumental in increasing by 30 per cent the number of Canadian companies that have signed up to the compact, which supports organizations trying to improve their sustainability performance. Megan also led development of the network's highly praised peer-review program, through which participating companies exchange feedback on their sustainability reports and share good practices. She has also been actively involved with two social enterprise start-ups.
---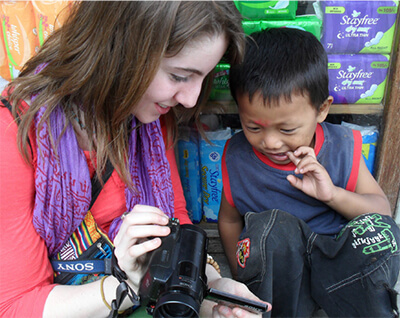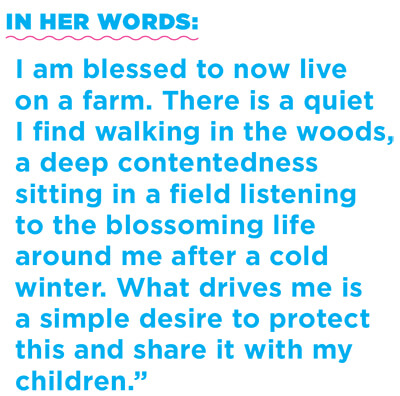 A dual Canadian-U.S. citizen – born in L.A. but now living on an Ontario farm – Slater spent her teen years worrying about the impacts of climate change and, as a budding filmmaker, was determined to raise awareness of it. She began shooting video at the age of 15 as a youth delegate at UN climate summits and over the years has documented her participation in climate-related global gatherings by interviewing young people about their concerns and the actions they are taking. After six years of filming in seven countries she has collected more than 200 hours of footage, some of which has been turned into documentary shorts. One of those shorts is An Inconvenient Youth, which tells the story of the global youth climate movement and those kids living on the front lines of climate change. Slater is now working to turn this short into a full-length documentary, with the final act turning the camera on Canada and the United States.
---
Since earning her Masters in Environment and Sustainability from the University of Western Ontario, Andrea has built her young career around supporting socially and environmentally responsible business practices. While working at the consultancy Innovolve Group, she brought together business and government leaders for the 2011 and 2012 Canadian Water Summit, which examines water risks across the country. While at Green Living Enterprises, she helped organize the annual Green Living Show. Today, she is manager of research and partnerships at RBC, where through the RBC Social Finance initiative she's supporting the growth of social entrepreneurship, impact investing and social finance in Canada.
---
It was while working at the Ontario Ministry of the Environment – her first job – that Emma learned to look at environmental issues from many different perspectives and propose solutions with broad appeal. Since then, she has helped Sears Canada (as its eco products manager) and Tim Hortons (as its environmental affairs specialist) align their corporate interests with public policy objectives. Emma is especially proud of the role she played getting Tim Hortons to consider the environment across the lifecycle of its packaging. She also helped the iconic Canadian coffee and doughnut chain divert waste from landfills during its 50th Anniversary Convention.
---
Alice was attending Simon Fraser University's Beedie School of Business in 2012 when, during a visit to the school's parking-services office, she learned that more than 25 university parking passes had been bought by fellow students living in her neighbourhood. Why don't these people share a ride instead of driving separately, she thought to herself? A year later, Alice co-founded Go2gether, a Vancouver-based technology start-up that has since developed a ride-sharing app that's gaining traction in British Columbia. The company's mission is to reduce the amount of single-occupancy vehicles on roads. Since its launch, Go2gether has created more than 20 jobs and is being used on a trial basis by the university, the Vancouver Airport Authority and financial co-op Vancity. A big fan of the growing collaborative consumption movement, Alice is herself an active carpooler, describing her most memorable ride as a trip from Vancouver to Toronto with a guy named Chris – and his dog, Bruno. She has mentored over 50 aspiring social entrepreneurs and was a vice-curator of the World Economic Forum's Global Shaper Hub in Vancouver.
In her words: "I'm simply doing my part to shape economic transformation though sharing resources and building more resilient communities.  I'm grateful that I'm not alone and I remain hopeful."
---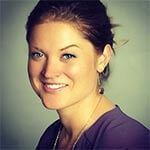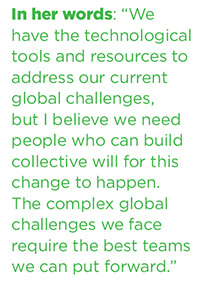 Hilary is on the front lines of climate change as sustainability manager at Grouse Mountain, a ski resort in British Columbia that is feeling the direct effects of a warming climate. A lack of snow this year meant ski hills were closed and events had to be cancelled. Part of Hilary's job is to create programs that educate Grouse Mountain's employees and visitors about these challenges. Earlier in her career, she was a director at social enterprise Me to We, and held sustainability-focused positions at Lululemon Athletica and consultancy Nsansa. Hilary is also co-founder of Unati Strategies, a social enterprise that helps organizations build teams that do purposeful work.
---
He had a six-figure salary at the Boston Consulting Group, where he advised Fortune 500 clients, but Afzal Habib was looking to inject more meaning into his work – and he did exactly that. Afzal quit his job in Canada, moved to Africa, and in just one year turned what many considered a crazy idea into Kidogo, a thriving, fully functional social enterprise with 22 staff. The company's mission is to bring high quality, easy-to-access and affordable early childhood development (ECD) programs to poor developing-world communities. It does this by setting up full-service "hubs" in targeted communities that employ certified teachers and host up to 80 students. Those hubs, once embedded in a community, provide training, marketing and curriculum support for micro-franchised "spokes" created by locals in smaller, nearby villages. The first pilot hub in Nairobi broke even in less than a year.
In his words: "To me, sustainability is core to running a successful business, not just something on the periphery."
---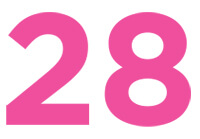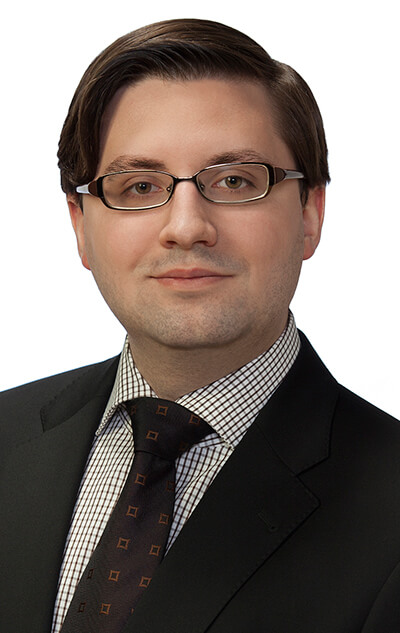 Green buildings, affordable housing and resilient cities are what drive Jonathan Lachance when he wakes up in the morning. A senior property manager at Arcturus Realty Corporation, he helps manage 2.4 million square feet of commercial real estate in Alberta. With an appraised value of $1 billion, all Arcturus properties are certified through the Canadian Green Building Council's Leadership in Energy and Environmental Design (LEED for Existing Buildings) and the Building Owners and Managers Association's Building Environmental Standards program (BOMA BESt). Currently enrolled in the University of Oxford's Master of Science program in sustainable urban development, Jonathan is researching the value of green rating systems in the Canadian commercial real estate industry. Increasingly, he's being turned to as an expert on the subject. He was the youngest panelist to participate in BOMA Canada's Annual Energy and Environmental Report where he discussed sustainability issues with industry leaders. On the side, Jonathan implemented a furniture-recycling program in partnership with Habitat for Humanity's Re-Store, and he remains actively involved in developing affordable housing in Calgary.
In his words: "The torch has been passed to a new generation to reverse the negative trends in built environments.  The challenge is to create sustainable and resilient cities for future generations."
This article was originally published on Corporate Knights