Should your company cars and long distance fleets go green? 90% of Canadians believe businesses should reduce transportation related emissions and 82% feel having an environmentally friendly fleet is an important factor when choosing vendors. I look at the findings to see if turning your fleet green may make business sense.
Commissioned by Bullfrog Power the survey was conducted by Environics Research with 2,000 adult Canadians in August 2016. They were asked two questions:
Thinking about businesses that use vehicles, such as company cars, delivery trucks or long-distance tractor trailers, how important is it that they make efforts to reduce their transportation-related emissions? (90% responded "very important" or "somewhat important".)
If you were deciding whether to recommend a business that makes use of company cars or delivery vehicles, how important would it be that they use environmentally friendly transportation? (82% responded "very important" or "somewhat important".)
The results suggest companies with a gasoline- or diesel-powered fleet may face a competitive risk—or an opportunity, depending on how you look at it—and Bullfrog Power's new green fuel program may be one solution to help your fleet get greener quickly. (Note that I have no connection with Bullfrog Power in any way.) Among the early adopters of the program are TD Bank, Investors Group, Beau's All Natural Brewing, Mackenzie Investments, Ecotrend Ecologics, and Ethical Bean Coffee.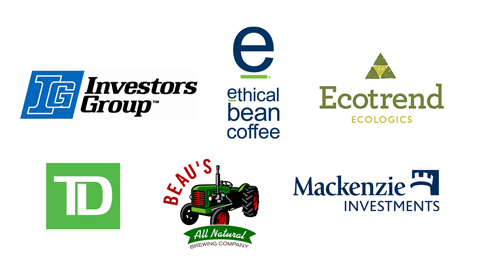 I look at the details of the survey responses and notice that certain businesses are of particular concern. The responses show Ontarians and Quebecois feel even more strongly about green transportation than their west coast counterpart. Female respondents also show stronger green attitudes compared to male. No clear trends were observed among other subgroups, i.e. age, education, marital status, employment status, and income.
…the green fuel solution is simple to implement and could gain a competitive advantage.
So if your business has a primarily female clientele and run a high profile fleet in Ontario or Quebec, this may represent an important opportunity. Right now, I don't think having a green fleet is the norm. As with most corporate green strategies, going in early could present you as an industry leader while doing so later would just be playing catch up.
For companies who want to consider greening their fleet, replacing their gasoline and diesel trucks (or cars, tractor trailers, etc.) with electric ones is one option. Going hybrid is another. (See how Coca-Cola Canada added 37 heavy-duty hybrid delivery trucks and tractors to their fleet.) I don't have any financial analysis on choosing these routes but the initial capital costs must be high.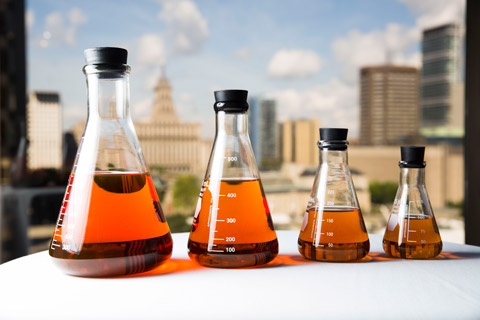 Bullfrog's new green fuel program is pay-as-you-go and requires no capital investment. The model is similar to their green electricity and natural gas programs. The business tells Bullfrog how much fuel they use and Bullfrog injects the same amount of green fuel into the Canadian fuel system. Their green fuel includes sources such as biodiesel made from used cooking oils from restaurants and kitchen facilities or waste from food and feed manufacturing. Doing so reduces the amount of petroleum needed to create fuel in Canada and displacing their transportation-related emissions.
A long term strategy may well involve hardware and infrastructural changes. But right here right now, the green fuel solution is simple to implement and could gain a competitive advantage.
This article was originally published on Carbon49
______________
Derek Wong is a recognized expert at ShareGreen by Walmart, panel judge for Earth Day Canada, and moderator at Carbon Economy Summit. His innovative approach to employee engagement has led to case studies. Reach him by email or LinkedIn.