One act at a time, these winners are tackling the big sustainability problems of our day and have no plans on stopping.
Our supply of ingenuity … involves both the generation of good ideas and their implementation within society," Canadian scholar Thomas Homer-Dixon wrote in his 2000 book The Ingenuity Gap.
"It's not enough for a scientist, community, or society simply to think up an idea to solve an environmental problem; the idea must also be put into practice – the hybrid corn must be planted, the new farming credit system must be set up and operated, the community must educate itself to change its behaviors – before the ingenuity can be said to be fully supplied."
The Top 30 Under 30 in Sustainability's class of 2018 couldn't agree more.
Eighteen years after Homer-Dixon warned of the complexity of the 21st century's looming problems, and asked whether humanity could provide enough smart ideas to survive, the need for ingenuity and a readiness to act have only grown stronger.
Liberal democracies are facing nationalist upsurges, the climate is changing in line with predictions about global warming, mass migration is straining borders and those who have been denied a voice in the debate over human dignity are making themselves heard.
Amid this complexity, Corporate Knights found young people who dare to be unafraid.
For the past three years, this magazine has asked readers to submit nominations for the top 30 leaders in Canada pushing for a more sustainable world. Each time, bringing the number down to 30 has been a challenge.
These are people who aren't satisfied with talking about the world's problems. They're taking steps to solve them – one small step at a time, on their own or within teams. Some aren't looking for the limelight. Instead they're working inside government agencies and big companies to effect change on a mass scale. Others are entrepreneurs staking money and reputation on an idea that just might work.
It's not like they've got a lot to lose.
By 2030, when a 29-year-old today will be 41, climate change impacts could push 100 million people into poverty unless urgent action is taken to build a more resilient planet, the World Bank says.
To reduce the impacts of climate change, the global economy needs to undergo massive shifts in how capital is allocated. Transitioning to a low carbon economy will require around US$90 trillion in new infrastructure over the next 15 years, according to the bank. International Energy Agency estimates say keeping global warming below 2 degrees Celsius will require on average US$3.5 trillion a year in energy investment until 2050, when that same 29-year-old will be 61.
Their lifetimes will be spent building the transition, so it's no surprise many in this year's Top 30 Under 30 are making waves in renewable energy. Others are working to make agriculture more sustainable. Another theme that runs through their work is making cities more efficient and habitable.
Nominations for the list opened in the spring with the only requirements being the person had to be under age 30 and either work in Canada or be a Canadian working abroad. An internal team brought the submissions down to 45.
To help us pick the final 30, Corporate Knights leaned on the esteemed minds of four outside judges: Ontario Environmental Commissioner Dianne Saxe, Green Economy founder Mike Morrice, Centre for International Governance Innovation president Rohinton Medhora and Minerva BC CEO Tina Strehlke. Their time and effort were crucial in putting together an impressive group of winners. Along with Corporate Knights editor-in-chief James Munson, the judges brought the list down to 30 for 2018.
As the need for ingenuity continues, we expect candidates for 2019 to be just as awe-inspiring. So be sure to let us know  about that young, ambitious problem solver who is pushing for change at the office or around the community when next year's nominations open again in the spring.
---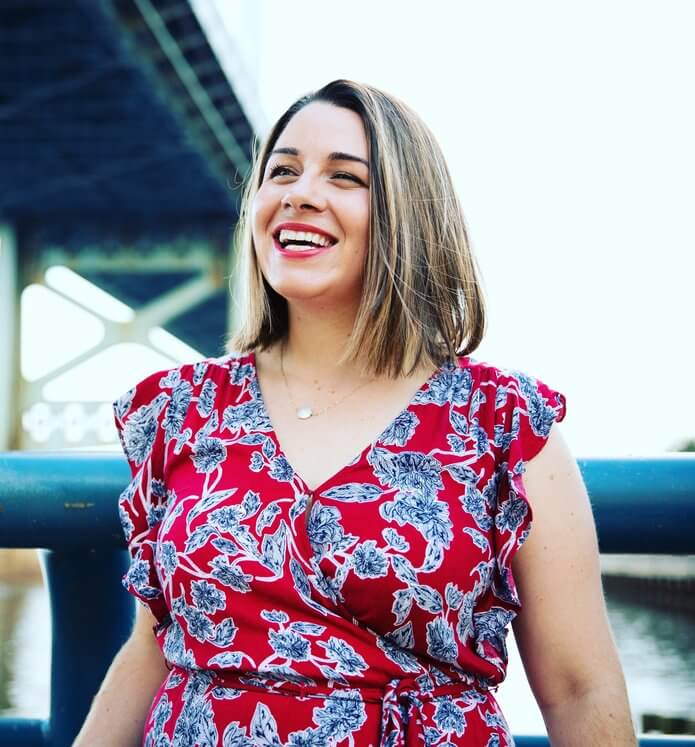 Stephanie Brown
29, San Francisco
Born in Calgary and raised in Ottawa, Stephanie is passionate about advancing the triple bottom line: profit, people and the planet.
She pursued this passion by working on sustainable food and agricultural initiatives as a CIDA youth intern with a women's shea butter cooperative in Ghana, followed by sustainability marketing work with Cotton Incorporated and the Environmental Defense Fund.
After earning master of public policy and MBA degrees from Duke University, Stephanie pursued her interest in corporate social responsibility by joining Amazon as a pathways operations manager. In her two years with the company, she co-led a fixed-cost initiative across its network of 25 fulfilment centres in which she spearheaded a series of sustainability projects focusing on increased recycling and reduced utilities usage. Through her efforts, the centres have adopted clearer signage and a robust recycling program for pallets. On the utilities front, she has helped reduce electricity usage across Amazon's network of warehouses by establishing clear guidelines for motion light sensor timing.
"Opportunities to tackle waste are all around us and simply need a champion who is willing to address them with optimism, creativity and commitment."
---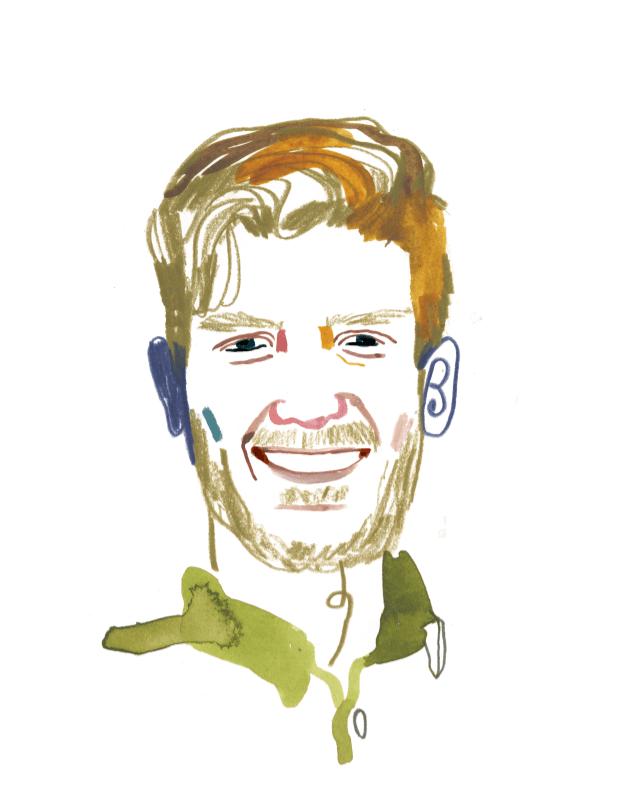 William Gagnon
26, Yellowknife/ Montreal
William influences change for holistic sustainability in industry, not-for-profit organizations and politics.
He works for the Northern Centre for Sustainability in Yellowknife, Northwest Territories. The building, at the front row of climate change, aims to become an innovation hub that will inspire action toward the United Nations Sustainable Development Goals (SDGs), the first sustainable Living Building in the Circumpolar North and the first carbon-negative building in Canada.
William and his team are also leading Yellowknife's Smart Cities Challenge, which received an initial award of $250,000 from Infrastructure Canada. They used the SDGs as a benchmarking tool to do big-picture design for what the future Yellowknife smart city could become: the project will give back to Yellowknifers their starry sky visibility, allowing for downtown aurora borealis viewing.
William, who has had a long-time affiliation with the Green Party, was recently accredited by the Living Future Institute as a professional who can design buildings to the highest environment standards.
Gay and a "northern" vegetarian (eats local "happy meat" once in a while), William practises yoga, cross-country skis to the office, and is a carbon-neutral individual.
"If your job is not aligned with your values, quit. Walking the talk is critical if you want to implement change. A big paycheck won't buy you purpose, and purpose will bring you happiness."
---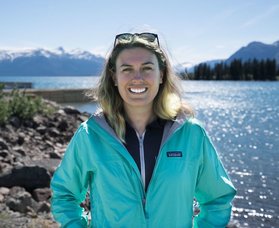 Eryn Stewart
26, Ottawa
Eryn is a visionary young leader at the forefront of Indigenous inclusion and leadership in Canada's clean energy economy.
She led the development of the 20/20 Catalysts Program, Canada's first and highly successful Indigenous clean energy capacity-building program. Now in its third year, 20/20 has supported over 60 Indigenous clean energy champions.
Eryn works full-time at Lumos Energy, a leading advisor to Indigenous communities on clean energy projects. Her work focuses on clean energy in northern communities pioneering community energy planning and energy education initiatives.
In 2017, Eryn was one of 20 emerging leaders selected by the Arctic Council to take part in the Arctic Remote Energy Networks Academy, a program to promote information sharing across the Arctic on the integration of renewable energy in remote communities. 
She is now working on another Arctic Council project – a clean energy toolkit for communities across the circumpolar Arctic – alongside her partners at Gwich'in Council International.
"I have had the upmost privilege of working with remarkable people, specifically Indigenous people, who are leading clean energy initiatives in their respective communities across our country. I am continuously inspired by their ambition, their strength and their determination."
---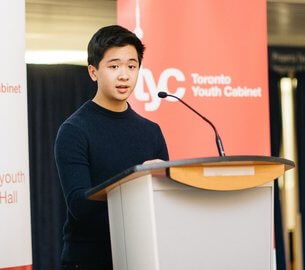 Brandon Nguyen
18, Toronto/ Philadelphia
Passionate about promoting environmental education, Brandon founded the Toronto Coalition of EcoSchools when he was 15 years old, partnering with professors and NGOs to host community programs and NGO events. He represented the coalition at the 2016 UN Youth Assembly and is currently chair of its board of directors. During high school, Brandon was also the only high school executive on the Toronto Youth Cabinet from 2016-2017 where he represented 330,000 youth in municipal dialogues.
Recognized for his experience in environmental education, Brandon was selected as the youngest delegate to attend the fully funded 2017 UNLEASH Innovation Lab in Denmark, where he helped to develop insights and solutions to the UN's Sustainable Development Goals alongside delegates from over 129 countries.
He has been recognized as a Top 25 Environmentalist Under 25 by The Starfish Canada, as well as a Global Environmental Education 30 Under 30 awardee by the North American Association for Environmental Education and the Global Environmental Education Partnership.
"My advice to someone trying to make a difference would be to be adaptive in your plans. It's sometimes easy to get lost in the details of the larger scheme. Know your end goal, but understand that there are an infinite number of paths to get there."
---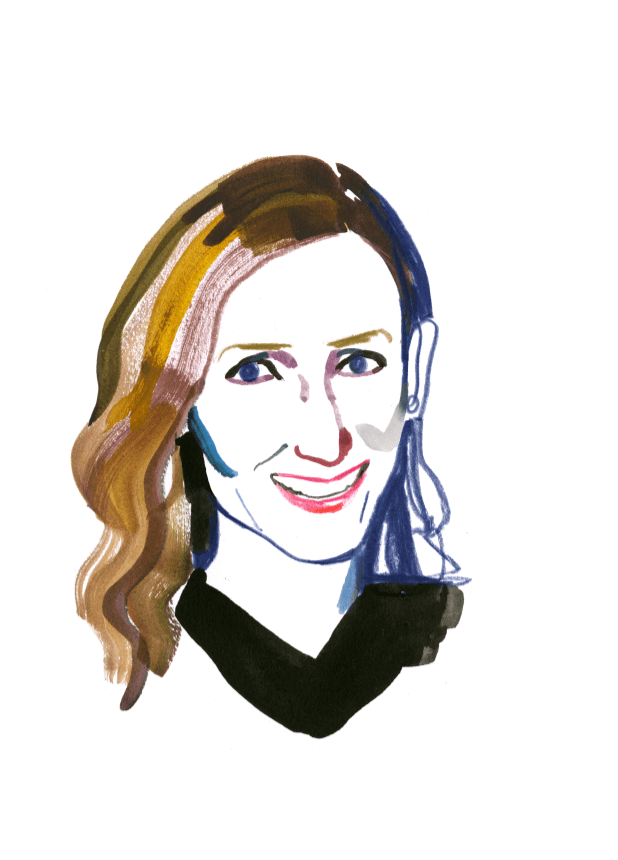 Julie Guérin
28, Toronto
Julie is trying to save the planet one solar panel at a time.
From her professional career in the renewable energy field, to co-founding the Emerging Leaders for Solar Energy (ELSE), Julie has helped residents in remote communities across North America to "go green."
She manages the delivery of rebates for low-carbon home renovations funded by Ontario's carbon market proceeds at the province's Independent Electricity System Operator. Prior to this, she was director of operations at MPOWER Energy Solutions, a Canadian startup where she played a significant role in the early commercialization of the Tesla Powerwall, an electric storage unit for households.
As a co-founder and chair of the board of directors at ELSE, an incorporated not-for-profit organization that enables solar energy in remote communities across Canada, Julie has helped grow the organization in three provinces over the past two years, giving it a presence at over 15 universities. Under her leadership, ELSE finished the installation of a 6 kW micro-grid at the OrcaLab research station in British Columbia and a 20.8 kW solar project for a health care facility in Lubicon Lake, Alberta, and contributed to the 100 kW community-owned solar project on Haida Gwaii.
"Making a difference requires both perseverance and courage. Often, people will remind you of the failed inventors who never made it… and you can't let this discourage you. Instead, use this as motivation. Show them it can done by doing it – and then invite them to join you."
---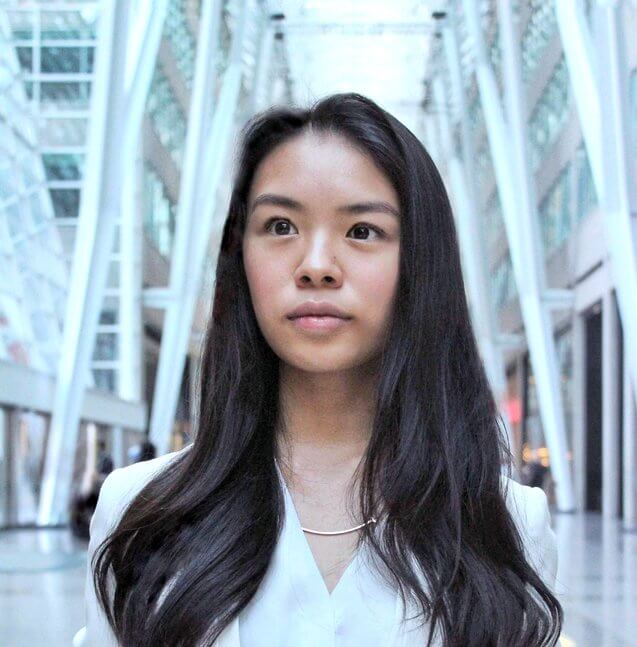 Jessica Lui
25, Toronto
Jessica has made significant contributions to environmental and social responsibility through her professional and philanthropic endeavours.
She served as a UN youth ambassador where she contributed to the development of the 2030 Sustainability Development Goals. In her current role as a management consultant at Deloitte, Jessica supports executives in adopting socially and environmentally responsible business practices.
While working full-time, Jessica also founded a social enterprise: Global Professionals Practicum, a youth-led social enterprise dedicated to investing in and developing young adults pursuing STEM careers in underserved communities. Since its founding in 2014, the organization has partnered with over 50 educational organizations to deliver programming that furthers educational equality and inclusion. She was recognized for her work as an inspiring social entrepreneur at the 2016 Global Entrepreneurship Summit at Stanford University, hosted by then U.S. president Barack Obama.
In Canada, she serves as an advisory board member for Venture for Canada, a non-profit that matches Canada's top university graduates with jobs at over 130 startups. Internationally, Jessica represents the voice of youth on global humanitarian issues as an advisor of the UN International Youth Council and UN Women.
"Dream big. Do the things that scare you. Gain courage, strength and confidence every time you step outside of your comfort zone."
---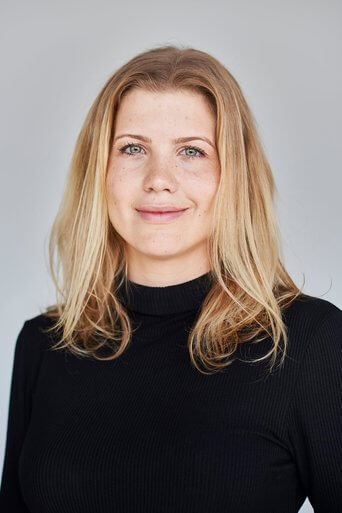 Caroline Brouillette
26, Montreal
Caroline is a social impact strategist at Credo, a certified B Corp based in Montreal. Motivated by the vision of a world where organizations have the audacity to think beyond short-term shareholder and taxpayer value, she works with non-profits, businesses and public institutions that seek to rethink, accelerate or measure the impact they have on society and the environment. Caroline has led mandates for clients including Hydro-Quebec (Corporate Knights' Best Corporate Citizen, 2018), the city of Montreal, hunger-focused non-profit La Tablée des Chefs and the McConnell Foundation.
Last April, Caroline represented Canadian youth at the Y7, an official stakeholder engagement summit of the Charlevoix G7. She was Canada's theme lead on climate change and environment issues, and contributed to a recommendation urging governments to protect all bodies of water through immediate action on plastics. She worked with different stakeholders to push for youth recommendations to be included in the final G7 communiqué. As well, she led the process of issuing youth recommendations for the Halifax Ministerial Meeting on Working Together on Climate Change, Oceans and Energy, through which the G7 leaders were asked to take bolder action to decarbonize our economies and to beat plastic pollution.
"It's easy to feel discouraged by the challenges our societies face. But our generation inspires me because we care for social justice. We strive for positive social impact on our peers, our communities and the world."
---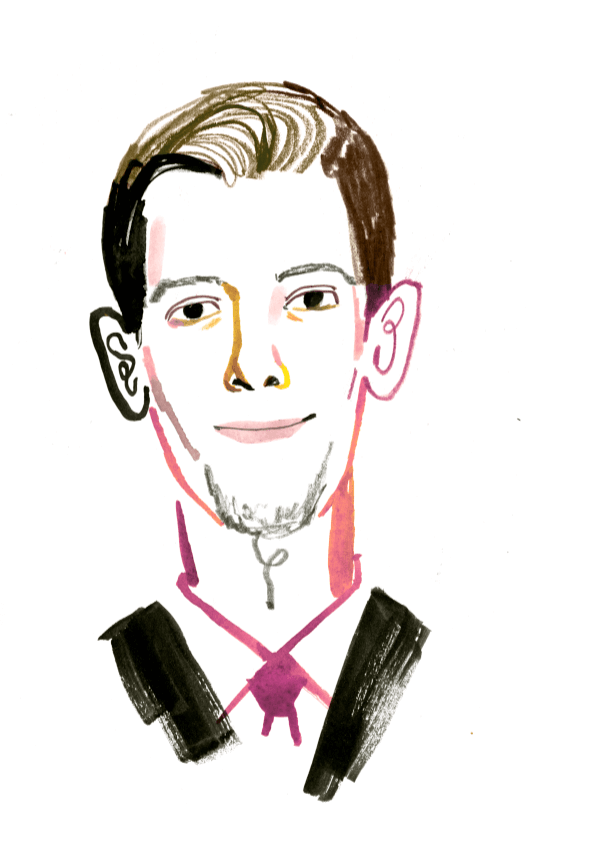 David A. Klar
29, Toronto
David founded the Global SDG Awards in 2018 to increase private sector engagement with the Sustainable Development Goals framework through competition. Over the past eight months, his organization has become a platform to recognize private sector sustainability and SDG leadership. The competition's esteemed panel of over 75 expert judges comprises recognized corporate responsibility leaders from a wide range of countries and industries. Its mission is to create a race to the top and to inspire others with examples of next generation sustainability leadership. With a peer-reviewed methodology, the submission questions were developed to reflect emerging sustainability best practices.
"As a technological optimist, I believe that we can (and will) create a more sustainable society. Entrepreneurs, corporate intrapreneurs and investment firms are at the leading edge of a new approach to solving social and environmental challenges."
---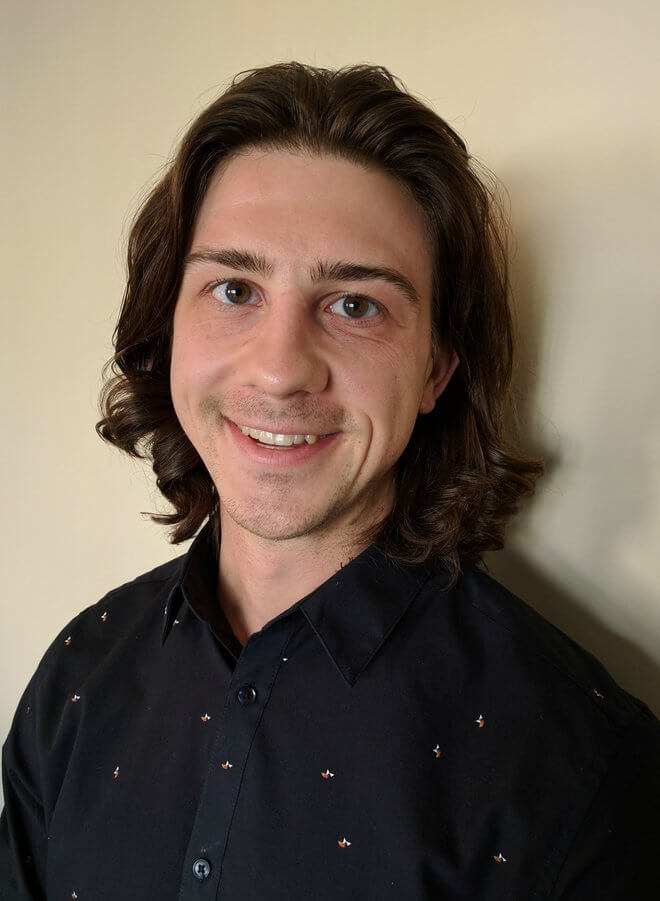 Adam Yereniuk
28, Edmonton
Adam is shaping the country through the development of solar power systems across Western and Northern Canada. Adam's goal is to generate 100 per cent of Canada's energy from renewable sources.
His path has taken him from the coal-mining industry to the forefront of the solar power industry in Alberta, Canada's most fossil-fuel reliant province. In this environment, Adam has shown that the capability of sustainable energy sources surpasses conventional carbon-intensive fuels.
In under four years, Adam's company – Kuby Renewable Energy – has become a leading solar photovoltaic contractor. Among its most notable installations is Red Deer College's 1,400 kW facility. Kuby has installed more solar panels than the Alberta industry average every year since inception and is offsetting more than 2,000 tonnes a year of C02 emissions as of mid-2018.
In addition to his role as the director of operations at Kuby, Adam is also project chair for the Alberta chapter of Emerging Leaders for Solar Energy, a Canadian non-profit aimed at facilitating youth involvement in the solar industry.
"For those trying to make a difference: Keep on hustling. Continue to put in the work, consistently improve yourself and remember that it is a marathon, not a sprint. Making change happen takes time; be sure to enjoy the ride along the way."
---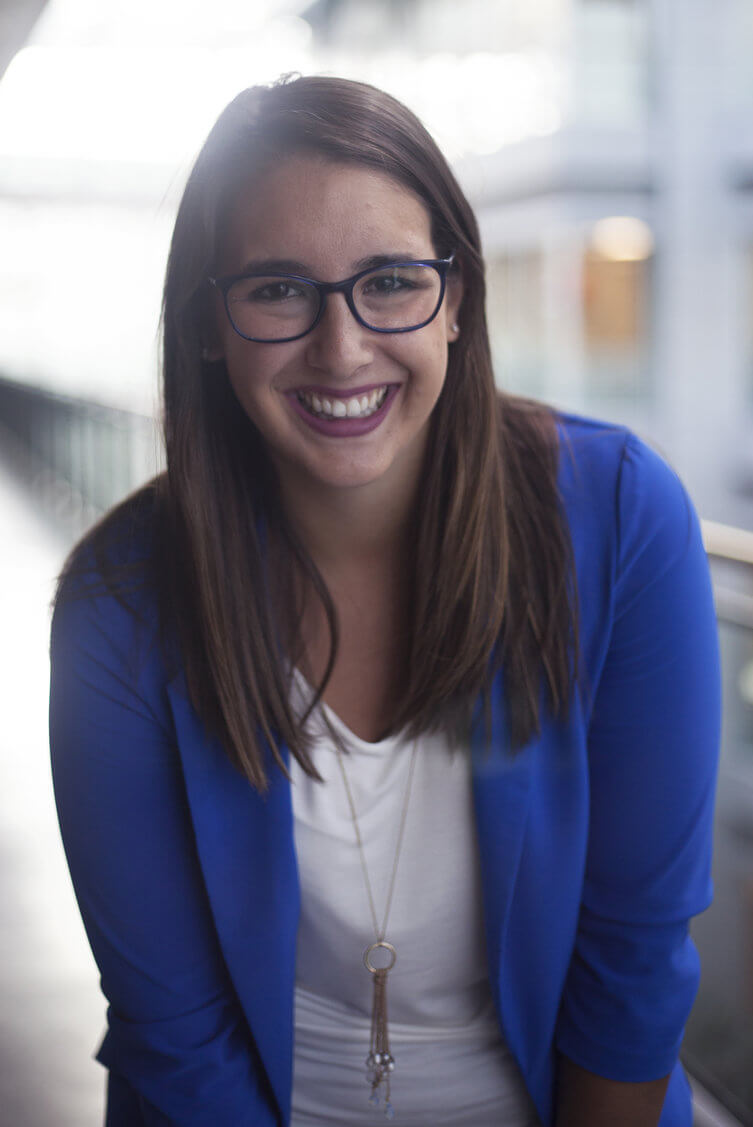 Jen Couldrey
29, Toronto
As the executive director of the Upside Foundation of Canada, Jen is leading the movement to embed giving back into the Canadian tech and innovation community. Through Upside, early-stage high-growth companies donate equity (typically stock options), which, upon a liquidity event, converts to cash for their charity of choice. Jen has grown the organization from 50 companies to over 200. She has built the organization's brand and reputation, which now receives regular media coverage, and is driving the conversation to help the tech community be more conscious and purposeful about its social impact. Jen is passionate about building the business case for social responsibility to make it easy for companies to decide to give back.
Prior to Upside, Jen worked in corporate social responsibility consulting at SiMPACT Strategy Group, helping Canada's largest companies to measure and report on the social and business impact of their community investments. She has also worked with a local women's group in Kenya to establish a sustainable business model for a health-focused entrepreneurial venture.
Jen has been recognized as one of the Top 30 inspirational women making a difference in tech by Ryerson DMZ.
"I believe that people are generally good, and everybody wants to make a difference. The easier we can make it for people and organizations to find causes they care about and give generously, the more impact we can unlock. "
---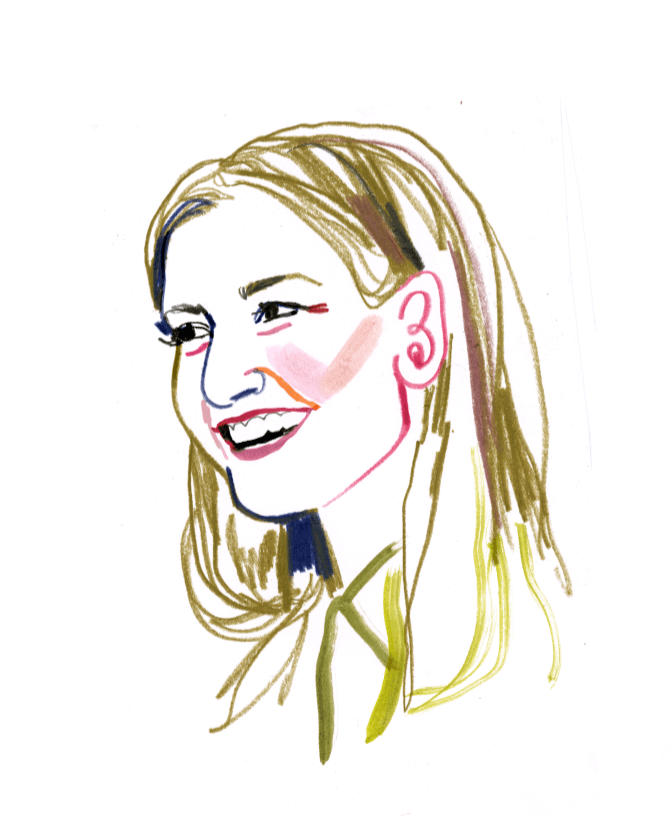 Rhiannon Moore
25, Vancouver
Rhiannon is a researcher for the Ocean Plastics Lab at Ocean Wise and is completing her master of science at Simon Fraser University. Her research focuses on plastic pollution in Canada's Arctic, where she is evaluating the amount of microplastic contamination in the beluga food web.
In 2017 Rhiannon participated in the Canada C3 expedition as a leading scientist, and in 2018 was the recipient of the W. Garfield Weston Award for Northern Research. When not in the lab or in the field, Rhiannon spends much of her time participating in outreach and education events to raise awareness about plastic pollution.
"The world is changed by your actions, not your opinion. Go beyond being a keyboard warrior. It is the things you do in your day-to-day life that will truly make a difference."
---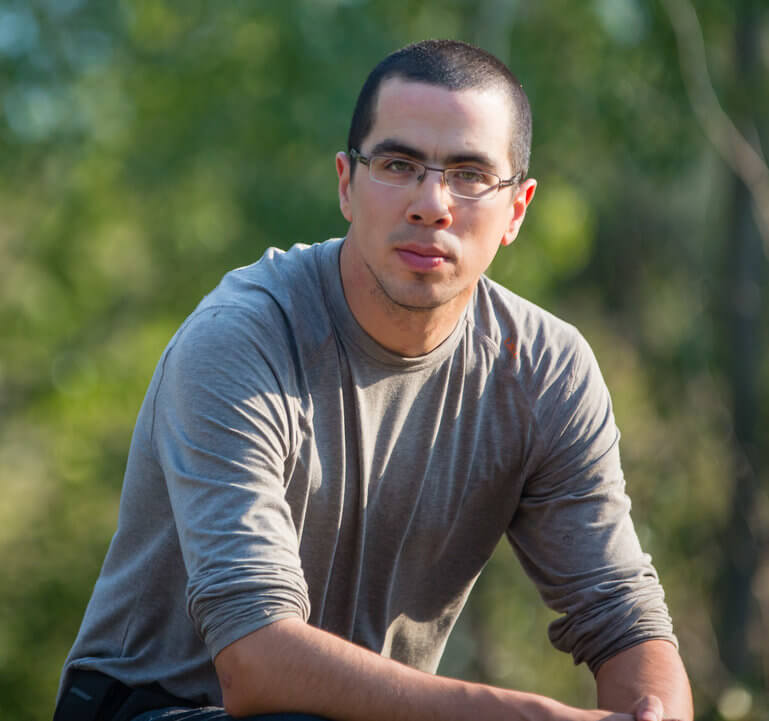 Thomas Lavergne
29, Saskatoon, Saskatchewan
Thomas is a 29-year-old Métis associate environmental engineer with the Saskatchewan Research Council. He is passionate about not only making the world a more sustainable place through his work but also encouraging others to do the same.
He works alongside a team of engineers and scientists responsible for the cleanup of 37 abandoned mine and mill sites in northern Saskatchewan where the goal is to return the sites to a state that supports safe future use by local residents for traditional purposes, such as hunting and fishing. As part of this project, Thomas's focus is on environmental monitoring and assessment.
Thomas led the development of a unique Student Environmental Monitoring Program that encourages Indigenous young adults living in remote northern communities to consider an education and/or careers in environmental monitoring through hands-on work experience in the field. In its three short years, this week-long program has made a real impact on 14 young lives.
In his personal life, Thomas is an avid cyclist who has used this sustainable form of transportation for the past six years for his daily commute – even through the cold Saskatchewan winters.
"Education opens doors for those who want to make a difference. Learning opportunities come in many different forms; embrace them. Further, when given an opportunity to share your knowledge with others. do it. You may be surprised what you will learn yourself."
---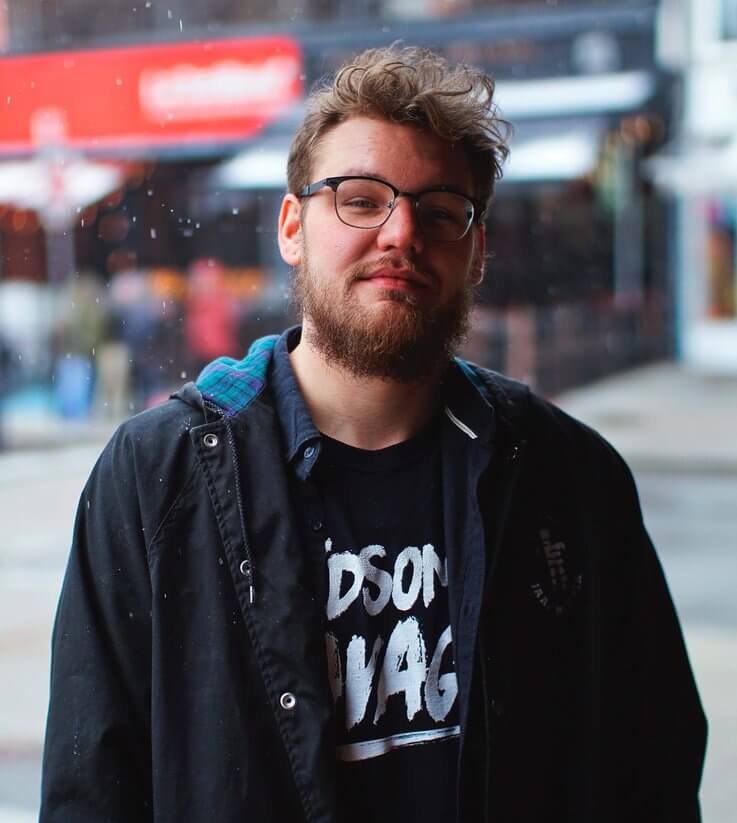 Justin Wiebe
27, Toronto
Justin is Métis, born in the Métis Nation Homeland and Treaty 6 Territory in Saskatoon and now living on the Dish With One Spoon Treaty territory in Toronto.
He does incredible work advocating for more equitable systems and opportunities with a focus on Indigenous youth. As a capacity-building specialist at the Ontario Trillium Foundation, Justin works to support youth-led initiatives and systems change collaboratives in building and implementing impactful initiatives. In addition to his work at the foundation, he sits on the board of Canadian Roots Exchange and The Circle on Philanthropy and Aboriginal Peoples in Canada. Justin leads initiatives with intention, and is committed to building relationships and bridges as a means of making change.
Justin is a recipient of Social Planning Toronto's Frances Lankin Inspiring Leader Award. As someone who constantly seeks to expand their understanding, teaches others with generosity and patience, and fiercely advocates for young people, he is a leader whose impact is already evident and will continue to build.
"Build meaningful and reciprocal relationships with folks, and take collective action. Don't be afraid to try, be reflective and never stop learning, we've had too many years of people afraid to try to do things differently."
---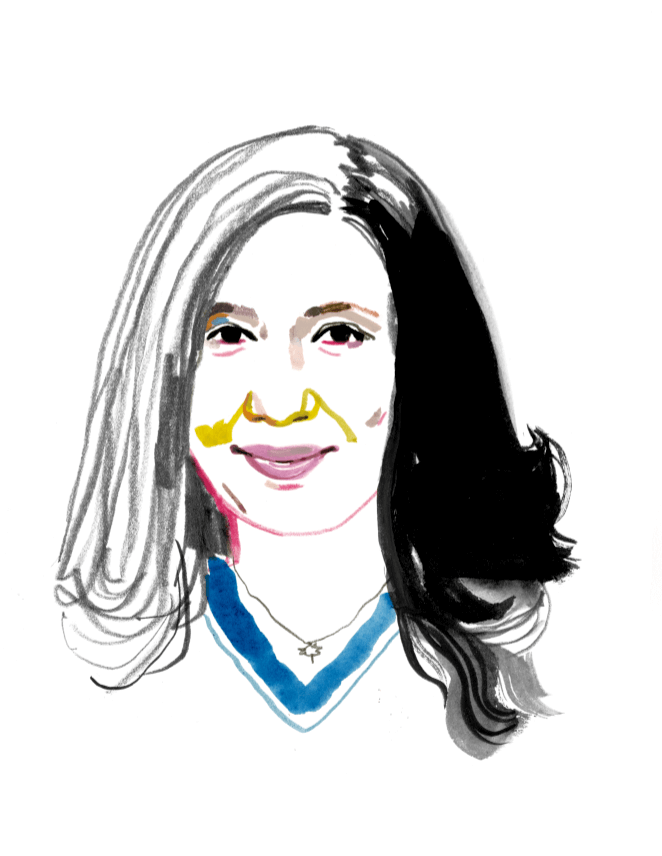 Emily Bland
23, St. John's, Newfoundland
Emily is a farm girl from Newfoundland with passions for social enterprise and sustainable agriculture.
While attending Memorial University she joined Enactus, a volunteer organization made up of 77,000 university students who create projects that address social, economic and environmental challenges around the world. She was president of its Memorial chapter for two years, helping it win Enactus' world championship in 2016 and reaching runner-up in 2017.
The project at the heart of the team's victories was SucSeed, a social enterprise that specializes in small-scale hydroponic grow tanks and supplies. These grow tanks allow users to grow plants year-round as they operate indoors without the use of soil or sunlight. Their produce grows twice as fast and the units conserve water, using 90 per cent less than traditional growing methods. To increase impact, each of the grow tanks is built by at-risk and homeless youth in partnership with Choices for Youth. With the support of the Enactus team, Emily transitioned SucSeed into a standalone social enterprise. SucSeed is a SheEO venture that has impacted over 150 communities across Canada and sold over 1,000 hydroponic grow tanks to date.
For her accomplishments, Emily won the 2018 Next 36 Satchu award, which targets young entrepreneurs.
"Making a difference starts with finding your passion. Find that issue that hurts your stomach to think about, then brainstorm a solution that can make a real difference. Then do it. Don't just think about it. And dream big about what you want to accomplish."
---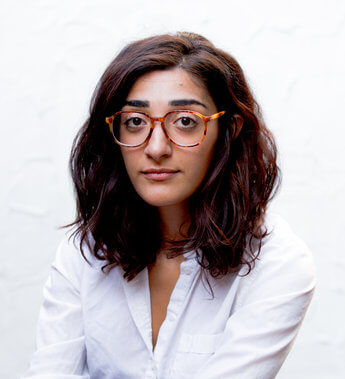 Shirin Karoubi
27, Toronto
Shirin is a passionate sustainability advocate. Her work spans Toronto and Vancouver, where she has helped with a variety of projects and supported numerous communities. Her greatest accomplishment is founding Toolbox, a Trillium Foundation-supported non-profit aimed at developing healthy relationships among youth as well as breaking down gender tensions in the trades by teaching woodworking and electronic skills to youth with a focus on women.
In addition to her non-profit work, Shirin works in the climate change directorate of the Ontario Ministry of Environment, Conservation and Parks to develop pilot projects that address environmental concerns with unique solutions. These pilots involve partnerships with industry, various levels of government and communities targeting areas of waste, wastewater, stormwater management, nutrient recovery, sustainable procurement and greenhouse gas emission reductions.
Shirin also works at the Toronto chapter of the Canada Green Building Council. She helps every year with its annual Design Charette that focuses on a specific case study within the Greater Toronto Area to improve its sustainability. In 2017, in partnership with the Toronto Catholic District School Board, the competition focused on bringing an existing school scheduled for renovations to net zero.
"It is becoming more apparent that self-sufficient sustainable communities are needed to ensure our survival. This necessary sustainability comes both in the form of social and environmental."
---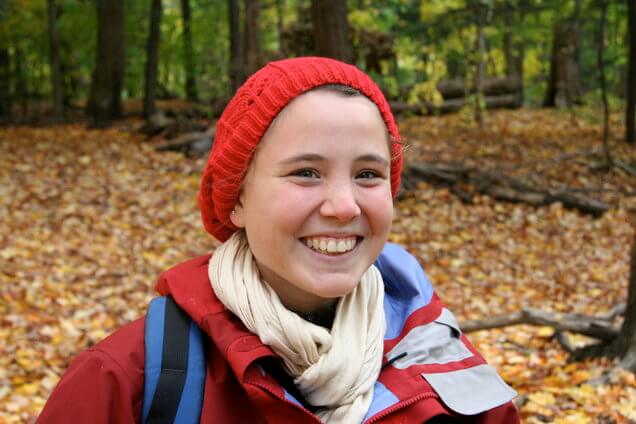 Brianna Aspinall
29, Toronto
Originally from Alajuela, Costa Rica, Brianna moved to Canada to attend the University of Waterloo's Environment and Business program.
In 2017, Brianna founded Carbon Conversations TO, bringing an established model from the United Kingdom to the Toronto public for the first time. Carbon Conversations provides a place for people to explore their fears about climate change and identify actions they can take to make a difference. She led the initiative that secured funding for the initial workshops in 2018, and now manages the program with a dedicated team of five other individuals.
She also established the first native plant and herb garden at her multi-story apartment building. While also securing financial contributions, she engaged the landlord and five other tenants so that together they could build, grow and maintain the garden.
Brianna has also volunteered with several environment not-for-profits, including Sustainable Waterloo Region, Local Enhancement & Appreciation of Forests in Toronto and the David Suzuki Foundation – all roles that helped make her community more sustainable.
"I believe we have the potential to prioritize and apply solutions to climate change and social inequality. By listening to ourselves and others we can find ways to collaborate and be inspired by one another to transition to a new society."
---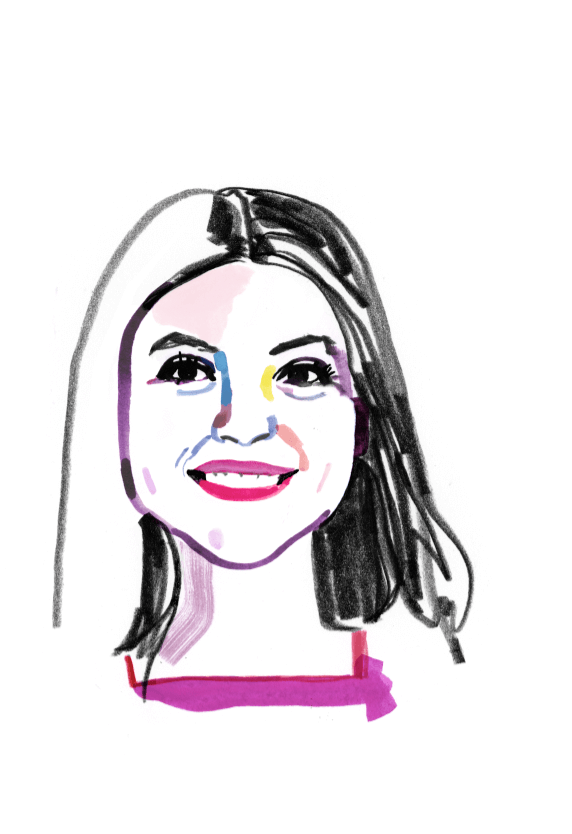 Sabina Hyseni
26, Toronto/ Geneva
Sabina is currently working for the United Nations Children's Fund in Geneva, analysing companies on their environmental, social and governance practices and advising on major multicountry public private partnerships.
In 2018, Sabina prepared a paper on "Understanding the effects of pesticides on children" through UNICEF. The paper advises corporations, governments and civil society on how to reduce the adverse environmental and health impacts of pesticides on future generations.
The paper benefited from engagement with stakeholders such as the United Nations Environment Programme and the Food and Agriculture Organization as well as the UN Special Rapporteur on toxic wastes.
Sabina is currently the host of her own podcast entitled "Talking Dirty Business," where she speaks on major environmental, social and governance issues affecting today's business landscape.
"For anyone trying to make a difference, do what you love. Sustainability is needed in every aspect of today's society. In order to achieve it, we need passionate, tireless leaders."
---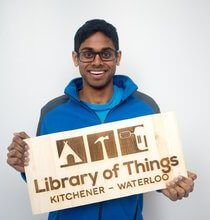 Devon Fernandes
24, Waterloo Region, Ontario
Devon is a co-founder of the Kitchener-Waterloo Library of Things (KW LOT) – a space where community members borrow infrequently used items such as tools, kitchen items and camping equipment. He gained support from local organizations and politicians to start the library and raised over $28,000 in funding. When he put out a call for community donated items to stock the library, the KW LOT team received over 350 items within hours.
While starting the KW LOT, Devon was also working as an environmental sustainability consultant at the Sustainable Societies Consulting Group, serving as a councillor on the Waterloo Riding Youth Council and sitting on the board of directors at Extend-A-Family Waterloo Region, an organization that helps children with disabilities.
Devon's commitment to environmental advocacy led him to speak alongside other community leaders at Waterloo's city council to advocate for the city to set an 80 per cent reduction target in greenhouse gas emissions by 2050. For all his work, he has already been recognized as a winner of KW Awesome and one of Canada's Top 25 Under 25 Environmentalists by The Starfish Canada.
"Regardless of your field, you can always promote environmental and social sustainability. If you want to make a difference, think about how you can make sustainable outcomes the norm in your field that ultimately benefit the planet and society."
---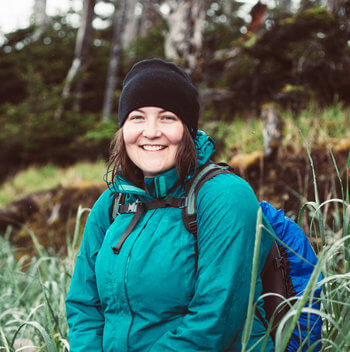 Leah Luciuk
26, Saskatoon, Saskatchewan
While studying at University of Saskatchewan, Leah was president of the Environmental Studies Student Association. She organized academic, networking and social events, including a local concert called EcoBash that raised money in support of the first solar co-operative in Saskatchewan. She also coordinated the Saskatchewan Environmental Society (SES) Student Action for a Sustainable Future program, educating students about how to create measurable greenhouse gas reductions. During her time with SES, she created a toolkit to help other communities in Saskatchewan start their own renewable energy co-operative.
Leah now works full time with Saskatchewan Parks as the park program coordinator for the northeast region of the province, striving to protect and enhance natural and recreation spaces. She also volunteers with Ocean Bridge, a cohort of Canadian youth delivering projects across the country that focus on ocean literacy and conservation. During Ocean Bridge's wilderness expedition to Haida Gwaii this past spring, the cohort connected with local residents, removed invasive species, conducted an intertidal survey and cleaned up over 1,150 kilograms of ocean debris.
"Surround yourself with others who are trying to make a difference, and always be visible to those who see things differently than you."
---
28, Rome, Italy
Palash is a sustainable development practitioner who focuses on the energy-food-water nexus. He has worked with TED Talk, Global Voices, WaterAid Bangladesh, the International Fund for Agricultural Development (IFAD) and other international organizations. He is currently mentoring with the Greenpreneur accelerator program, which seeks to bring sustainable business ideas to market, and working with IFAD.
With the University of Saskatchewan's School of Environmental and Sustainability, Palash worked as a teaching assistant for the Department of Geography and researcher for the Global Institute for Water Security. He organized Climate Reality events and youth policy consultations on Canada's youth policy for students. He represented students and connected with different department proponents as a member of the students' council both in the School of Environment and Sustainability and the Graduate Students Association. He was selected as a science ambassador from the College of Arts and Science to work with Wollaston Lake First Nation.
Palash is currently doing an internship at the International Fund for Agricultural Development in Rome.
"To me, sustainability is a transition between past, present and future where no one feels the effects of others. This may sound unrelated, but during high school, I was really moved reading about (economist) Ragnar Nurkse's vicious circle of poverty. For me, it was always a cycle of past, present and future – the cycle of sustainability would be benevolent."
---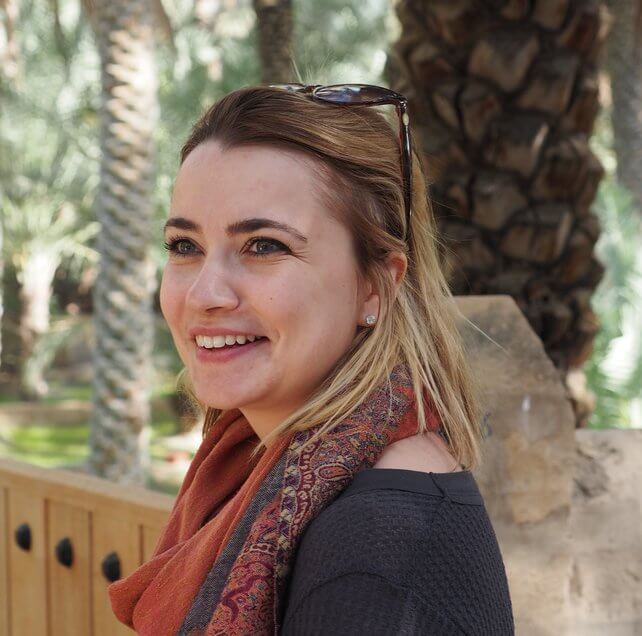 Clare Church
26, Toronto
Clare works on both an international and local scale to promote sustainability among communities.
Globally, she works at the International Institute for Sustainable Development as a research officer dealing with the relationship between the environment, conflict and peacebuilding. This past year, she spearheaded a report that sought to understand how the transition to a low-carbon economy would impact conflict and violence dynamics in mineral-rich fragile states. The report found that some of the supply chains for green energy technologies lack the transparency or responsible sourcing governance required for a conflict-free low-carbon transition. She travelled around the world and brought stakeholders together to discuss this important issue. Currently, she is working on several follow-up projects on the topics of mineral recycling, the circular economy and climate change adaptation.
At the local level, Clare is a writer and editor for community-based consultancy Zero Waste Forest City. She writes the popular 720 to 0 blog, which documents her efforts to transition to a zero-waste lifestyle, one week at a time.
"I'm incredibly optimistic, because the solutions are already out there: communities around the world already hold the key to building a more sustainable future. It is imperative that we listen to them, provide support, and build local capacities to ensure that their voices are heard when and where they are needed most."
---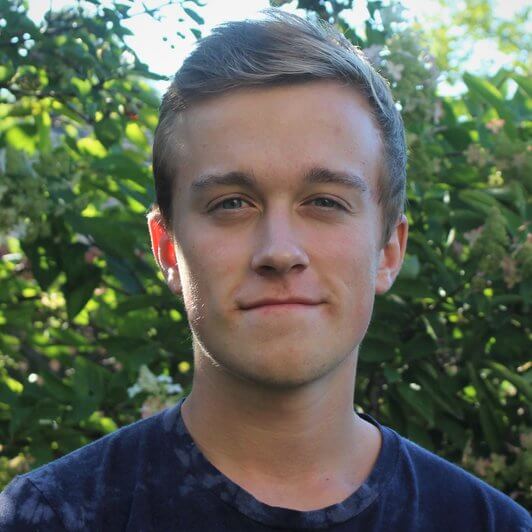 Ethan Elliott
16, Stratford, Ontario
Ethan knows what it takes to be a great leader and what actions to take to bring positive environmental change in his community. As a dedicated member of Ontario Nature's Youth Council and its youth-led campaign to protect native pollinators, he has brought the issue of pollinator decline to his hometown of Stratford. Ethan convinced the city to become Ontario's second Bee City, an initiative led by Bee City Canada, which encourages municipalities to make commitments to protect pollinators and their habitat.
As the youth representative on Stratford's Energy and Environment Committee, Ethan continues to bring the initiative to schools in the city, including Stratford Central Secondary School. He has resurrected the school's gardening program, successfully planned and delivered a planting event to benefit pollinators and educated fellow peers about the issues around pollinator decline – all leading to Stratford Central's Bee School designation.
Ethan is a young leader who is very passionate in contributing to the conservation movement through advocacy and education, and continues to be a positive influence on youth and adults who have had the pleasure of working with him.
"Don't wait to make change; do it now. Our future relies upon action from all of us."
---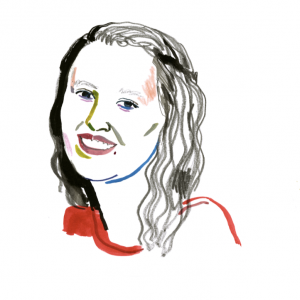 Isabella O'Brien
16, Dundas, Ontario
Isabella first learned about ocean acidification at age 11 and she has been conducting scientific research on mitigating acidification issues in saltwater and freshwater bodies ever since.
Using spent oyster shells, currently a waste product of the marine aquaculture industry, Isabella developed a technique to use the calcium in these shells to combat the effects of ocean acidification as well as the emerging problem that acid rain has spawned in our freshwater lakes, namely ecological osteoporosis. Isabella's work returns minerals from the sea to the ecosystems that need them and from which they originated, addressing both acidification issues as well as the emerging global issue of shell waste disposal.
She has earned major awards and recognition at national and international science fairs, and her work has been featured at museums in the Muskoka region. Isabella is also the ocean youth ambassador for the international NGO LemonSea, using social media (@EnvScienceGirl) to raise ocean acidification awareness. She also presented her research at the United Nations' climate change conference in 2015 in Paris.
Her determination and dedication to environmental stewardship has shown that a young person with a curiosity and a passion for solving the world's greatest environmental issues can be unstoppable.
"It is up to us to protect our planet. We must be the generation to stand up for our environment and ensure a sustainable future."
---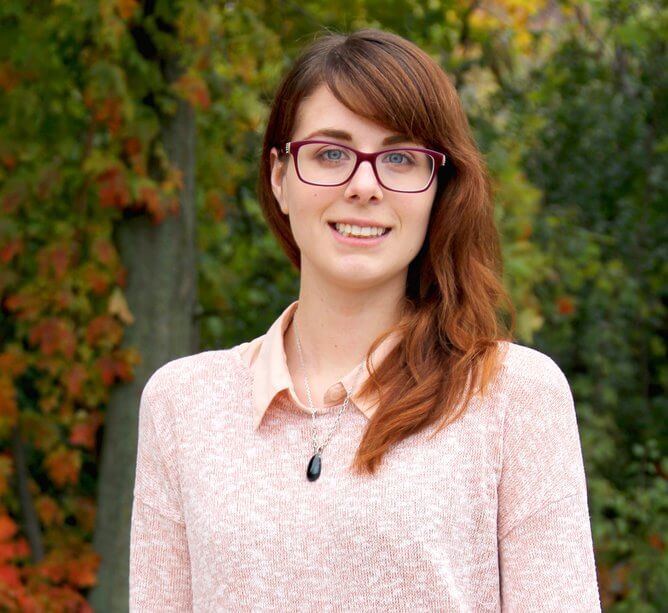 Kaitlin Carroll
25, Toronto
Kaitlin is passionate about the creation of low-impact buildings that allow us to live in healthy, beautiful and resilient communities. She is a key component of the TowerWise team at The Atmospheric Fund (TAF), a regional agency that specializes in urban climate solutions. As TAF's building energy and environmental researcher, Kaitlin works with the TowerWise energy retrofit team to examine indoor air quality and energy use within the built environment. Recently, she presented her research at the Clean Air Council, a regional meeting of 27 municipalities and health units across the Greater Toronto and Hamilton Area.
Outside of work, Kaitlin is the co-chair of the Emerging Green Professionals (EGP) Committee at the Canada Green Building Council's Greater Toronto chapter, advocating for students and young professionals in the sustainable building industry. Kaitlin is the lead organizer for the annual EGP Design Charette, which challenges young building professionals to create innovative design solutions for local community concerns, including zero-carbon retrofits for Toronto schools and sustainable urban neighbourhood revitalization in Scarborough.
She is also a Certified Passive House Consultant (CPHC) and fluent in Japanese.
"Although there are a number of challenges to creating a more sustainable society, these challenges have created an open dialogue and produced collaborative solutions."
---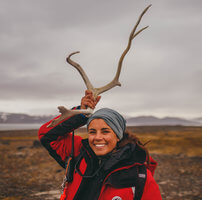 Erinn Drage
23, Mammoth Lakes, California/ Halifax, Nova Scotia
Erinn is an outstanding advocate for protected areas – both within Canada and abroad. She dedicates her professional and personal lives to studying environmental protection, wilderness conservation, human-wildlife interactions and Indigenous protected areas, among so many other areas.
Erinn played a strong role in coordinating support for the Government of Canada's largest ever investment in conservation: $1.3 billion in the 2018 federal budget. Her work involved representing key conservation organizations on Parliament Hill and rallying MP support across party lines.
Not only is Erinn vital to research and coordination in the area of conservation policy, but she is also a key contributor to conservation in the field. As an educator, she guides keen learners onboard polar trips with Quark Expeditions. As a researcher, she writes wilderness character narratives for the Society for Wilderness Stewardship and the U.S. Forest Service. As a creative individual, she produced a documentary on youth engagement, historic trails, and the great outdoors of the Sahtú region of the Northwest Territories that is slated for release in November 2018.
"Sustainability is about balance. It's not about learning to balance on a thin beam though – it's about building a stable platform on which we can all stand confidently, with no fear of falling off. In my opinion, that platform can only be built on empathy, passion and a profound understanding of the value of nature."
---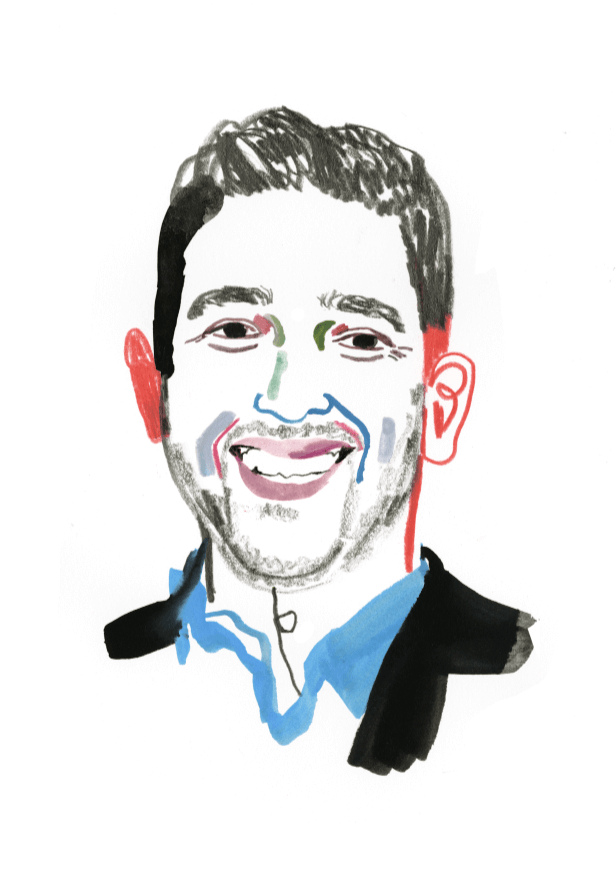 Saeed Kaddoura
28, Calgary
Saeed's career is dedicated to examining the complexities of achieving a sustainable low-carbon economy.
Saeed leads the New Energy Economy website, a public engagement project that celebrates success stories of sustainability in Alberta and supports Albertans toward joining the renewable energy transition. At the same time, he is involved in setting up the Business Renewables Centre Canada, a market-based platform that matches renewable energy developers with commercial and industrial buyers, helping companies reach their ambitious sustainability goals through voluntary investments in renewable energy projects.
As Canadian workers face the coal phaseout, Saeed recognizes the complexity of balancing environmental priorities with the needs of workers affected by this transition. At the 2018 Alberta Climate Summit, he organized a panel that brought together labour and municipality leaders from Canada and the U.S. for a frank discussion on the opportunities and challenges facing communities and workers in Canada as they encounter shifting energy sector job trends.
Saeed's involvement in these projects exemplifies his commitment to a holistic approach for mitigating climate change, one that focuses on people, businesses and the environment. In his spare time, his love for food inspires his hobbies. When not tending to his urban farm, you can find him tweeting about food sustainability.
"As global citizens we need to start thinking of the collective role we play on Earth. I feel that recognizing that we are only one part of a larger ecosystem with a delicate balance is the first step to achieving sustainability."
---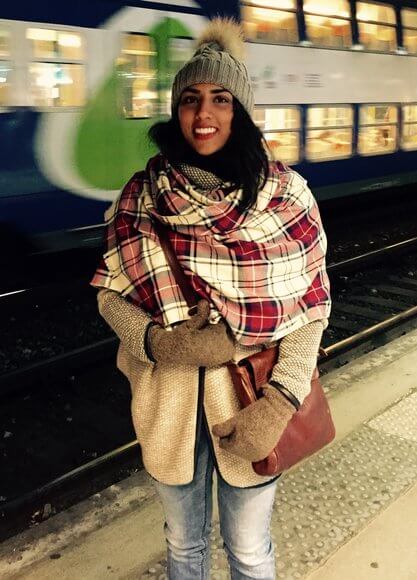 Meaghan Mendonca
29, Toronto
Meaghan is a community builder, creating connections for people that enhance the places we live and work. She is employed as a senior transportation advisor at transportation manager Metrolinx.
Meaghan's impact is exemplified through her leadership in the delivery of new sustainable customer travel options to and from GO Transit Stations, including the rollout of electric vehicle charging, carpool parking, secure bike facilities and partnerships with Bike Share Toronto and car share providers. These programs enhance the GO customer experience and reduce local traffic congestion and the region's greenhouse gas emissions, while saving customers time and money. The impact of climate change on transit operations and the built environment is increasingly relevant for Metrolinx as it electrifies GO Transit and undertakes the largest infrastructure investment in Canadian history. Meaghan played a key role in the integration of climate resiliency planning into how Metrolinx designs, builds and operates the transit of the future. This work is expected to increase transit service resiliency in extreme temperatures and precipitation, reduce energy costs and better enable us to consider the lifecycle of materials.
For her work, Meaghan was listed as one of the top 25 emerging public transit leaders for the class of 2019 by the American Public Transit Association.
"Sustainability needs to be integral in how we plan, build and live in our communities. Striving for equal opportunities for future generations means we need to better evaluate the longer-term impacts of the business and infrastructure decisions we make today, so potential exists tomorrow."
---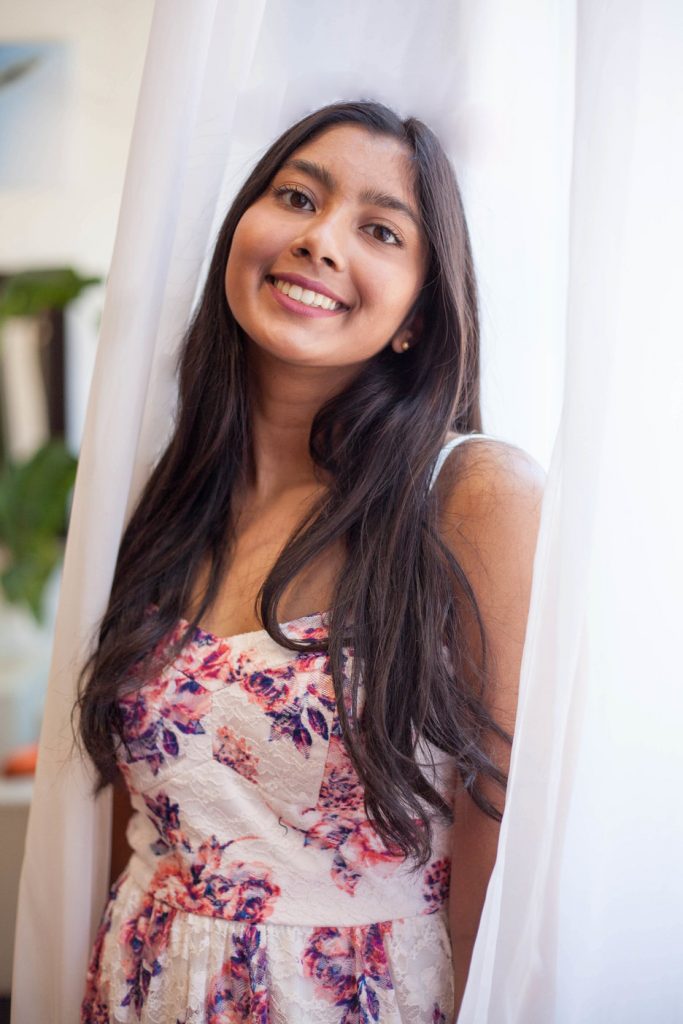 Lauren Castelino
17, Markham, Ontario
At only 17, Lauren is already a change maker. Her journey started when she joined her environmental club at her elementary school. Soon after, at just 15 years old, she successfully received a government grant to launch an all-natural, vegan and cruelty-free skincare line called Naturally Be-Youthiful.
Lauren was later encouraged to join Global Figure, a youth-led non-profit that aims to engage, equip and empower youth for a more sustainable future.
At her high school, Lauren co-founded her school's first Eco Club, and wrote grant proposals that led to the club securing $3,750 in funding for their events. Lauren also founded her school's Garden Project, where she created an organic vegetable and herbs garden. Produce from this garden was then used in the school's cafeteria and donated to local soup kitchens.
Recently, Lauren founded a non-profit, Pitch It Green, where high school students will have the opportunity to pitch sustainability-focused business/ non-profit ideas and be evaluated by industry professionals. Lauren has raised funds to support this project through an environmentally-friendly subscription box service called Ecopreneur Box, where the sustainable products of local ecopreneurs are featured.
"The sustainability movement is not limited to what already exists. There is a tremendous amount of room for innovation. If opportunities are unavailable, create your own."
---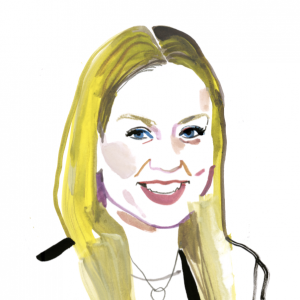 Kristina Mlakar
25, Mississauga, Ontario
At the age of 25, Kristina works as the national operations manager for the Canadian Urban Transit Research and Innovation Consortium (CUTRIC), a non-profit that drives shifts in the transportation sector.
Kristina leads CUTRIC's National Smart Vehicle Demonstration and Integration Trial which will integrate fully autonomous and electric shuttles in up to 13 cities across Canada. The project goals are to: deploy autonomous shuttles as a "first-mile/ last-mile" solution to overcome current accessibility and convenience barriers for ridership; empirically demonstrate greenhouse gas reductions through increased ridership on mass transit and the displacement of fossil fuel internal combustion engines with battery electric propulsion systems; and ensure that autonomous and connected vehicles are deployed in a manner that considers 21st century urban design challenges and rural service challenges.
Outside of CUTRIC, Kristina has previously worked with the Advanced Energy Centre at MaRS Discovery District to provide a foundation for future customer engagement tools within the ever-changing technological landscape of the energy sector. Kristina also volunteers with Women in Renewable Energy to coordinate student attendees at the Ontario Energy Network Luncheons, which gives students interested in the energy sector an opportunity to network and learn from industry leaders.
"Being a sustainability champion is important to me because the people in the world whose lifestyles contribute least to climate change are the ones who feel the largest impacts. This is not just. Therefore, I see it as my moral obligation to integrate sustainability objectives into our Western society."
---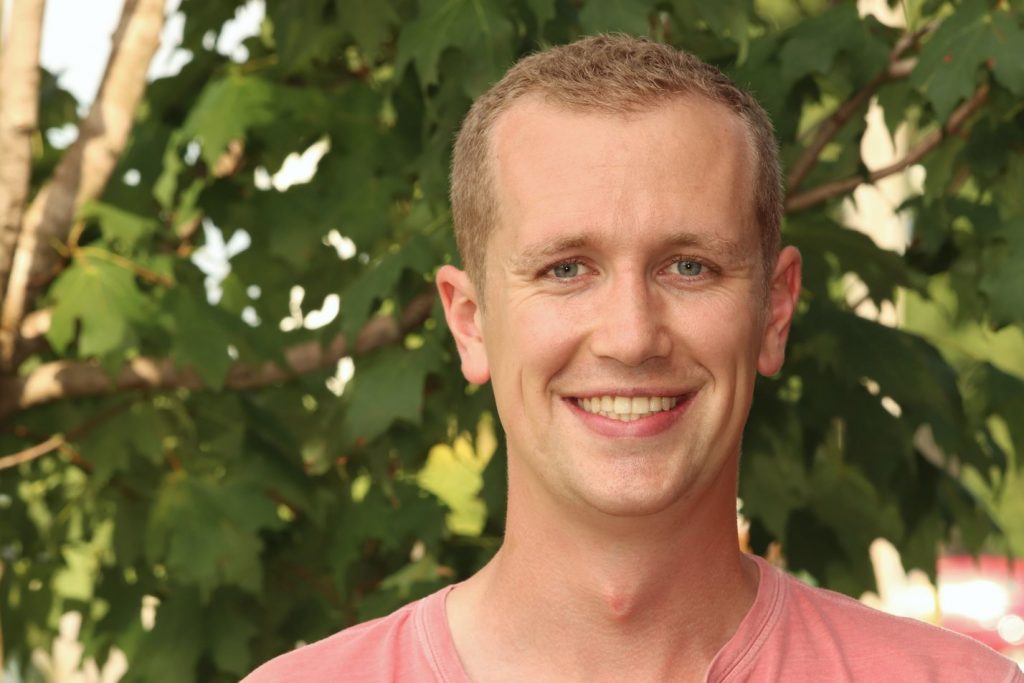 Aaron Wilhelm
27, Toronto
Aaron's leadership and commitment to sustainability at Toronto Hydro has been instrumental in the energy company being recognized by Corporate Knightson the Future 40 list in 2017 as well as on the Best 50 Corporate Citizens list in 2018.
His detailed analysis of data and development of key initiatives helped the utility divert 90 per cent of its waste to recycling in 2017, both from office buildings and electrical facilities. Specifically, his work helped reduce paper consumption by nearly 500,000 sheets and reduce vehicle idling by nearly 20 per cent.
In 2018, Aaron planned and coordinated a Sustainability Road Show that travelled across Toronto Hydro locations to help introduce employees to sustainability programs. He is currently planning a Shoreline Cleanup activity.
Aaron also works tirelessly with Toronto Hydro's facilities team to identify and quantify opportunities for further waste reduction in energy and water portfolios, helping the utility win a Building Owners and Managers Association of Ontario's Best Silver certification for its Commissioners Street location.
He also plays a critical role in the maintenance of Toronto Hydro's environmental management system as well as being responsible for authoring its corporate responsibility report.
"Sustainability is about preserving our ability to enjoy the natural environment while improving the quality of life for everyone. I haven't met a person who does not see beauty somewhere in the natural environment or recognize the value of helping those around us."
This article first appeared on Corporate Knights