Can your landlord help your business attract talents, reduce environmental footprint, and foster team collaboration? Royal Bank of Canada aims to achieve all that with its new Canadian headquarters in Toronto being built by Oxford Properties. I take a look at the special features custom designed for sustainability, employee engagement, and business strategies.
Scheduled for completion in the third quarter of 2014, the new national headquarters for RBC, named RBC WaterPark Place, is located in Toronto's waterfront between Bay and York Streets on the north side of Queens Quay West, just south of the Gardiner Expressway (Google Map). With its advanced systems for deep lake water cooling and air circulation, window glazing, and advanced plumbing and lighting features, the new building being developed by Oxford is expected to be the first LEED Platinum office tower in Toronto.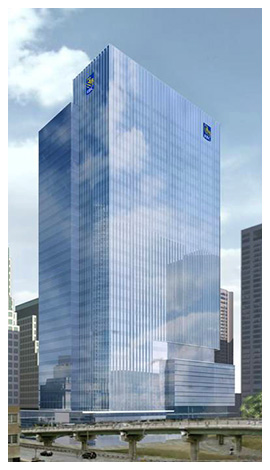 While everyone likes a new building, RBC builds their new headquarters with specific business objectives in mind: attract and retain talents, reduce operational and environmental footprint, foster team collaboration, and further their corporate social responsibility. How does an office building help these business objectives? How can a property developer help a corporate tenant with these goals? I find out by talking to Andrew McAllan, Oxford Senior Vice President and Managing Director of Real Estate Management, and Nadeem Shabbar, RBC Vice President of Corporate Real Estate.
As Canada's largest bank, RBC has many office buildings in Toronto. When the new headquarters open, three of their existing downtown office buildings will relocate to the new one. Bringing staff together into one building is expected to foster more collaboration. But RBC goes one step further. Staff in the new building will interact with each other more closely through what RBC called the 'Reflection' floor layout. And this is where office tower developer Oxford Properties enters the collaboration. The floor plan along with its lighting and air circulation systems are custom designed for the Reflection layout.
The new floor layout is dominated by workstations surrounding the outer parts of the floor, each equipped with a desk and computer monitors. There will be almost no assigned offices or desks, even for senior level staff. Everyone can 'check in' through the computer self-serve reservation system for an available workstation of their choosing.
The result of this 'musical chair' system is that staff will regularly find themselves sitting next to people from other teams or departments. This helps foster cross-function group collaboration. I was told a small team working on a project can choose workstations next to each other.
Another result is that less floor area is needed for a given number of staff since staff on the road would not be occupying empty desks or offices. Smaller floor area means lower real estate costs, lower operational footprint, and lower environmental footprint.
Instead of storing their personal items at their desks or offices, staff can store items in assigned lockers. The entire floor is almost all open concept. The only enclosed spaces are the meeting rooms, all located at the centre core of the floor. The meetings rooms are all equipped with wall monitors. Staff can easily connect their laptops to the wall monitors without the hassle of dealing with projectors.
To implement these business strategies, RBC collaborates with Oxford to help custom design the building's windows, lighting, and air circulation systems to facilitate this office plan.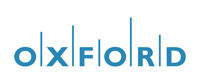 Oxford Properties develops and manages many office towers in Toronto and has been championing green office buildings for both their lower operational costs and better employee engagement. 'People want to feel that they are going to work in an environment that is more than just a sterile box,' said Andrew McAllan, Oxford Senior Vice President and Managing Director of Real Estate Management.
A great employment experience may include bike racks, showers, composting program, special garbage handling, and smart air conditioning, all of which are found in many Oxford run office towers. Certain properties have green teams and green competitions between tenants. Some have dashboards in building lobbies that display live energy usage and environmental metrics.
As the anchor tenant of RBC WaterPark Place (flyover animation), RBC was involved from the early stages of development. This close collaboration allows Oxford to build more than a low-cost 'box', but custom design floor plans that facilitate RBC's business strategies while providing high quality natural lighting and better air circulation at lower running costs. When completed the first LEED Platinum office tower in Toronto has a chance become a showcase of how a corporate building can bring sustainability, business strategies, and employee engagement all together.
Images courtesy of RBC
This article was originally published on Carbon49
____________________________
Derek Wong is a Toronto based sustainability consultant who helps businesses use sustainability as a business strategy.  He is a member of the advisory board of Sustainable Business Forum which works towards building the future of healthy enterprises. Derek can be reach via email, LinkedIn, or Twitter.